Suit: Widespread inappropriate sexual conduct at Massage Envy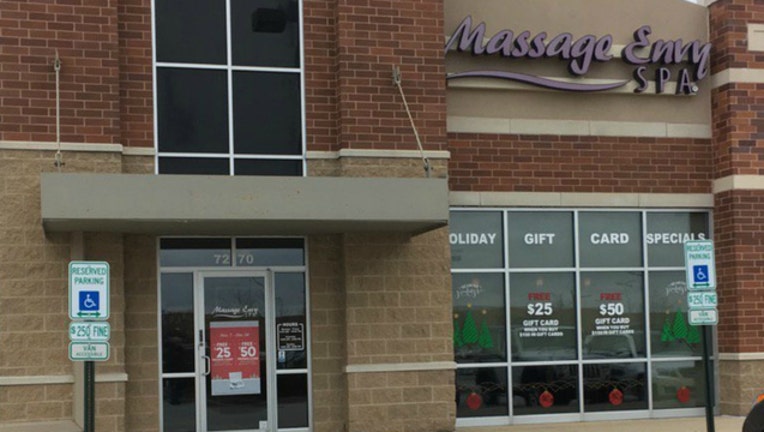 article
SUN-TIMES MEDIA WIRE - A woman who stated she was inappropriately touched by a Massage Envy therapist during a session earlier this year has filed a lawsuit against the company, alleging management failed to report the incident to police and continued to employ the therapist.
During an August massage, the therapist at the Massage Envy located at 7270 W. 191st St. in Tinley Park touched Catherine Smith's "breasts and vaginal area under guise of providing her with massage therapy," according to the lawsuit filed Thursday in Cook County Circuit Court. She was confused and stunned by the unwanted sexual contact during a massage she scheduled to help with an injury.
After the massage was over, the therapist handed Smith a glass of water and "made several admissions to suggest the he knew his behavior was not welcome," the suit said.
Smith immediately reported the incident to two managers, who both apologized and told her to write a statement for their corporate office, the suit claims. Later on, she was refused any information about the status or outcome of the internal investigation.
Massage Envy does not comment on pending litigation but said the company makes it clear that unwanted sexual behavior will not be tolerated.
"Nothing is more important to Massage Envy than the wellbeing of its franchisees' members and guests," according to a statement from Massage Envy. "We require franchisees to conduct a thorough investigation of any allegation and, should a therapist employed by a franchisee violate out Zero Tolerance Policy, the franchisee is required to terminate the therapist and restrict them from employment at any Massage Envy."
According to the lawsuit, Massage Envy allowed the therapist who had inappropriately touched Smith to continue working on clients.
The company is "well aware that there are a vast number of victims of unwelcome sexual contact who have never come forward and never will," the suit alleges. A company manual, quoted in the suit, told employees that only 4 percent of clients will speak up when there is a problem. It advised employees to send a report only to the corporate office and lacked instructions to notify police.
"Massage Envy brags about being the largest massage therapist employer," Attorney Jessica D. Arbour told the Chicago Sun-Times. "They absolutely have a heightened duty to be extra vigilant about this problem. What we know, from anecdotal evidence and the sheer size of the company, is that it is very much a widespread problem."
The two-count suit claims negligence and vicarious liability and seeks more than $50,000 in damages.