Surveillance Video: Police warn vehicle appeared to follow girl in Vacaville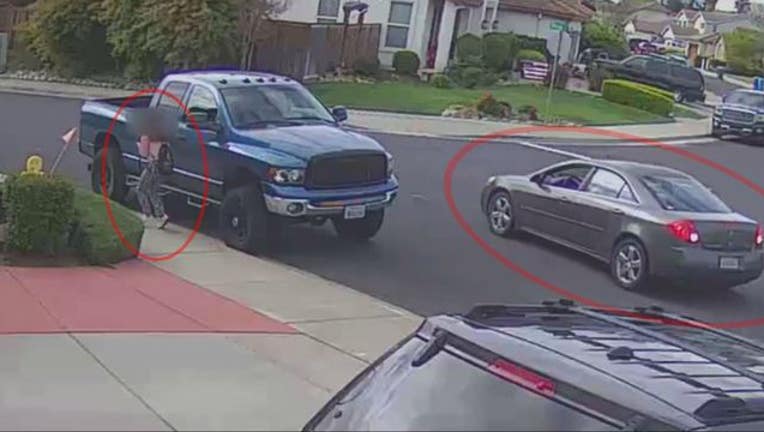 article
VACAVILLE, Calif. (KTVU) - Vacaville Police are looking for the driver of a dark-colored Pontiac that appeared to follow a young girl in a residential area near Ulatis Drive and Leisure Town Road.
A surveillance camera from a nearby home shows video of the girl ducking behind a parked truck.
The car continued to drive slowly down the street, before looping back as the driver appeared to be looking for the girl again.
The video shows the girl pulling out her phone and apparently calling someone.
Eventually the car left the area. 
Police are praising the girl for her quick-thinking, and are reminding parents to tell their children to always be aware of their surroundings and never get into a car with someone they don't know.
Police posted on Facebook, "While this man's intentions, innocent or not are unknown to us at this time, we hope someone in our community can help us identify him, or he can contact us so we can talk with him about what happened."
Anyone who recognizes the car is asked to call Vacaville Police.