SUV crashes into printing company building in Des Plaines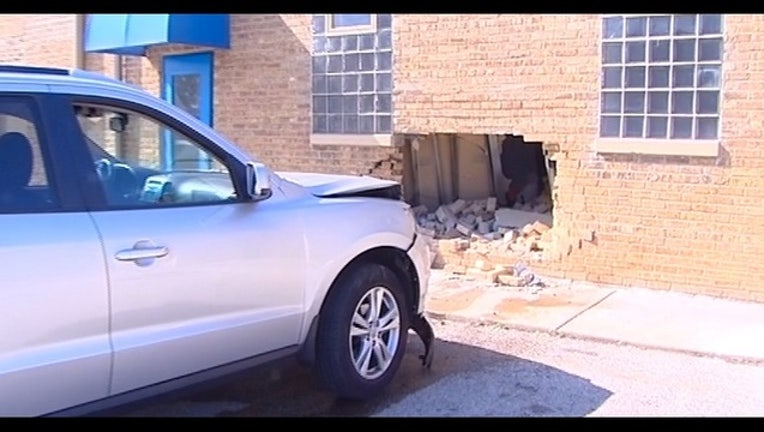 DES PLAINES (STMW) - A driver suffered minor injuries and a printing company had to be evacuated when an SUV crashed into the building Thursday afternoon in northwest suburban Des Plaines.
The crash happened about 11:10 a.m. at 16 Mary St., according to Des Plaines police.
When firefighters first arrived, they found the vehicle in the building and the driver outside of the vehicle, having suffered minor injuries, Fire Battalion Chief Chris Wozny told reporters at the scene.
The driver told investigators the SUV's accelerator stuck, Wozny said.
The printing company was evacuated and the city's Department of Buildings was called to evaluate whether the structural integrity of the building was compromised, Wozny said.
Additional details were not immediately available.