Synthetic cannabinoids linked to 8 cases of severe bleeding in Chicago, 22 statewide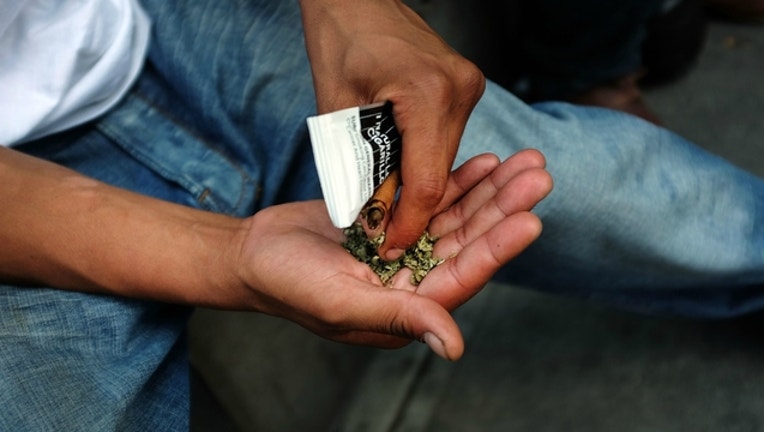 CHICAGO (Sun-Times Media Wire) - State and city public health officials have linked the use of synthetic cannabinoids to eight cases of life-threatening bleeding this month in Chicago and more than 20 cases of severe bleeding in northeast Illinois.
The Chicago Department of Public Health issued an urgent warning Friday about the dangers of synthetic cannabinoids – or "fake weed" – which are made up of chemicals that act on the same brain cell receptors as the main active ingredient in marijuana, according to the department.
As of Thursday, the Illinois Department of Public Health had received reports of 22 hospitalizations related to the outbreak since March 7. Each patient reported suffering severe bleeding after using synthetic cannabinoids.
"Synthetic cannabinoids are unsafe and should be avoided," CDPH Commissioner Julie Morita said in a statement Friday. "If you have purchased this product, do not use it."
Although many of the people who experienced the negative effects have reported acquiring the drugs in the Chicago area, the IDPH said synthetic cannabinoids could also be in other counties across the state. 
Synthetic cannabinoids, which are marketed under brand names like "K2," "Spice" and "Black Mamba," are mind-altering chemicals that are either sprayed on dried, shredded plant material for smoking or sold as liquids to be vaporized and inhaled in e-cigarettes and other devices, the IDPH said. The effects can be unpredictable and sometimes life-threatening.
"They are not safe and may affect the brain much more powerfully than marijuana," according to the IDPH, which urged people not to use synthetic cannabinoids that were bought over the past month.
Anyone who has a serious reaction to synthetic marijuana should call 911 or immediately go to a hospital, the department said. In addition, anyone with concerns about unusual bleeding should contact their health care provider and let them know if they have used synthetic cannabinoids.