Taco Bell brings back fan favorite item for a limited time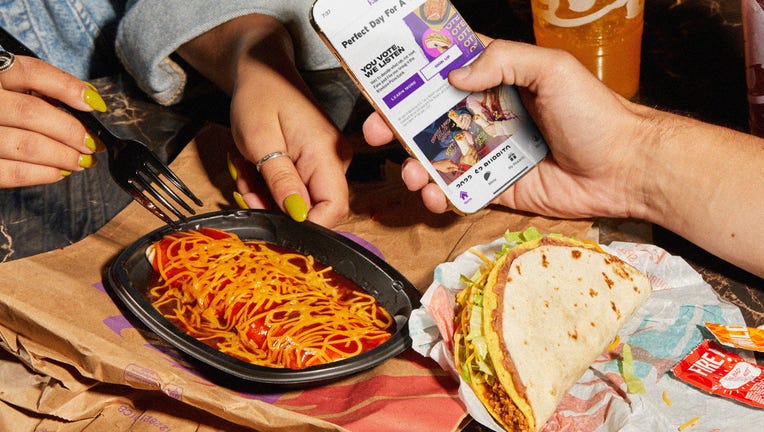 article
What's better than an enchilada or burrito? Yum! Brands' Taco Bell answered that question way back in 1970 with a fan-favorite menu offering that's coming back, but only for a short while.
On May 25, the fast-food chain announced the return of the Enchirito — a beloved enchilada-burrito combination that has not been seen (or eaten) in Taco Bell restaurants since 2013.
The Enchirito is a soft flour tortilla loaded with seasoned beef, beans and diced onions all rolled up and covered with red sauce topped with melted, shredded cheddar cheese. Customers can only order it online or through Taco Bell's mobile app and it is only available while supplies last.
Taco Bell Rewards Members chose to bring back the Enchirito in a poll Taco Bell launched last fall, giving customers a choice between it and the discontinued Double Decker Taco. The Enchirito won with 62% of the vote, with over 760,000 Taco Bell Rewards members participating in the clash of cravings, the chain said. 
But that's not all. Taco Bell has also introduced a new menu item to spice up the restaurant's classic Nacho Fries: the Steak Chile Verde Fries.
The new Steak Chile Verde Fries features Taco Bell's new Chile Verde sauce, packed with flavor from jalapeño, lime and herbs. The sauce is doused over crispy, spiced fries along with Taco Bell's signature nacho cheese sauce, three cheese blend, reduced fat sour cream, crunchy Fiesta strips and marinated and grilled steak. 
Lactose-tolerant fans can pick up the new nacho fries for $4.49. Customers can also try the Steak Chile Verde Fries Burrito, which has all the same ingredients wrapped in a warm tortilla for $3.99. There are also vegetarian options. 
"Spicy, crunchy, saucy. These are the flavor and texture profiles our fans crave time and time again at each Nacho Fries moment," said Liz Matthews, Taco Bell's chief food innovation officer. "Our Food Innovation team wanted to create a layer of flavors for Nacho Fries and we're proud of the boldness of the new Chile Verde sauce. You can really taste the balanced pops of lime, garlic and jalapeño in the sauce, and it's the perfect pairing for our beloved Nacho Fries."
Taco Bell is known for pulling menu items but bringing them back at a later time for a temporary period, which is exactly the case for the Enchirito. 
On March 30, the chain held another poll asking Taco Bell Rewards Members to choose to bring back either the Beefy Crunch Burrito or Cool Ranch Doritos Tacos. The Beefy Crunch Burrito won with 59.9% of the vote and is set to return to Taco Bell locations in August while supplies last.
GET UPDATES ON THIS STORY AT FOXBUSINESS.COM