Taylor Swift fans sue Ticketmaster as Eras Tour hits Soldier Field
CHICAGO - Taylor Swift fans aren't shaking off their experience buying tickets, and they are sounding off about a lawsuit as the Eras Tour heads to Soldier Field.
More than 350 Swifties are suing Ticketmaster, calling for the company to be dismantled.
Patrick Dalton said he eventually got tickets to the show at Soldier Field after trying for two days.
"It was like legit another seven hours of the same mismanaged, greedy, horrifying experience. Like when I finally got tickets, keep in mind I didn't know what I was buying at that point. I wanted VIP, I wanted VIP, I wanted VIP. We had a price range. I would select four tickets, four tickets, four tickets, enter. Uh, someone already beat you. Four tickets, enter. Uh, someone already beat you," Dalton said about his experience.
Fans are alleging fraud and price fixing, and they want a judge to break up the company.
SUBSCRIBE TO FOX 32 ON YOUTUBE
This is not just about the Swift concert tour, but all concerts and sporting events handled by the ticketing giant, and its parent company Live Nation.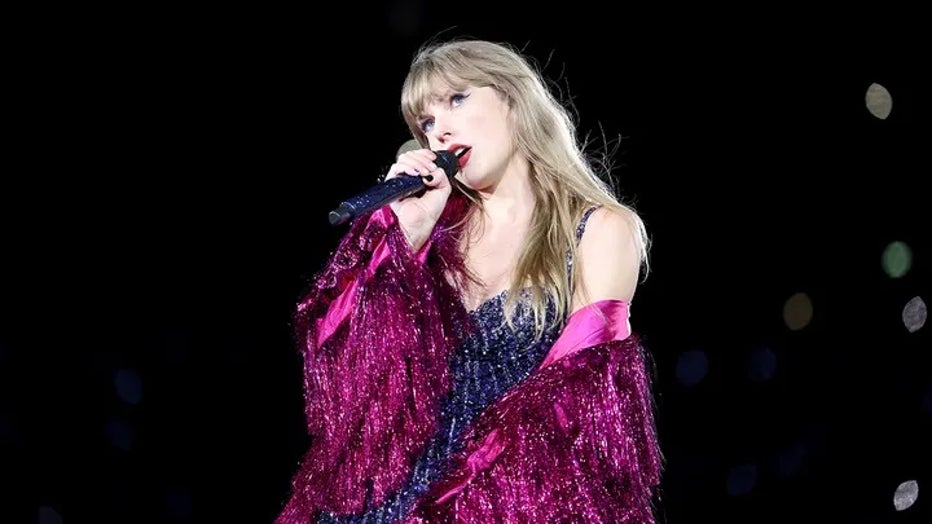 Taylor Swift performing at Gillette Stadium on Friday. (Scott Eisen/TAS23/Getty Images for TAS Rights Management / Getty Images)
Ticketmaster has acquired several competitors and has exclusive deals with the best stadiums and arenas who get a cut of the fees so bands have little choice in who handles their concert.
In federal court lawyers representing Swift fans called Ticketmaster a price gouging monopoly that doesn't do enough to stop bots and scalpers from scooping up all the tickets.
"The bots and scalpers are allowed in. They're allowed to purchase those tickets and then resell them. So whenever we get a legitimate place in line, and whatever that place is, is fine with us. Right," said Jennifer Anne Kinder of Kinder Law PLLC.
"We're okay with whatever our place in line is, but that is not the system that Ticketmaster has created. We can stand in line, in a line that we went the day ahead of time, we stayed eight hours in that line and there are hundreds of thousands of people that are allowed to get in ahead of us," she added.
Kinder says the company doesn't want to give up information on the software they used to prevent bots and scalpers, and who logged on to buy tickets.
The company has until middle or late June to provide that information and determine if the case goes to arbitration.
In January, Ticketmaster apologized for its handling of Swift concert tickets, claiming a cyber-attack shut down their system.