Teacher at Christian school arrested for 'chest rubbing,' kissing and 'sexy talk' with teen boy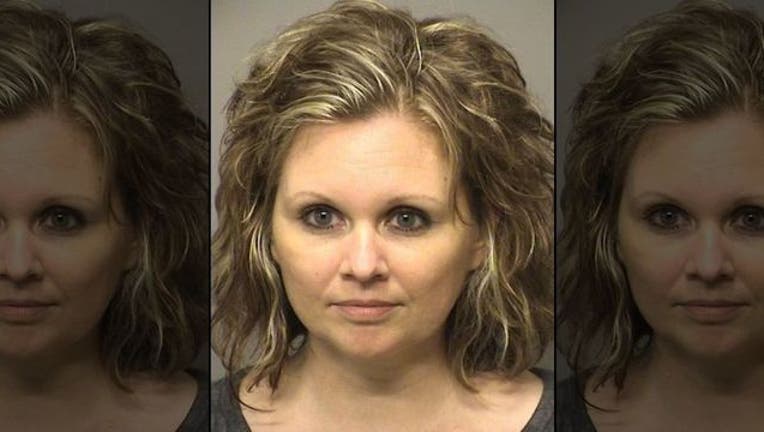 article
FOX NEWS - A substitute teacher at a Christian academy in Indiana is accused of having a sexual contact with a former student -- though she claims he made it all up to change schools.
Jennifer McLeod, who was 34 at the time of the alleged offenses more than two years ago, was accused by her former student, now 19, of sending "flirty" text messages and saying she wished he was 18 so they could have sex.
The student, who was 17 and in the 11th grade, told police the text messages included one that read, "If I was in high school, you would be my boyfriend," NWI Times reported.
He said that on the last day of the 2015 school year McLeod asked to kiss him. The student gave permission and the two reportedly kissed "romantically" for six to eight seconds in her classroom.
The flirty text messages progressed into holding hands and sexually graphic late-night telephone calls. He said the two kissed once in her house.
"Once she became his teacher, she became a lot more than his teacher," County Deputy Prosecutor Tammy Gregg said during a trial on Tuesday.
Another student allegedly told investigators he once saw McLeod rubbing the other teenager's chest at school.
McLeod, now 36, was charged with two felony counts of child seduction.
The 19-year-old told the court on Tuesday he "liked the attention she was giving me."
However, McLeod denied all the allegations, claiming during the trial that the teenager made up the accusations to leave the school.
"He wanted to go to another school," her defense attorney Steve Bush said, adding that the accuser was having problems with the academy's basketball program and coach and wanted to attend the school where his brother coached.
Bush told the court evidence shows the teenager was nowhere near McLeod's classroom when she is accused of kissing him.
It's unclear if McLeod remains a teacher at Hebron Christian Academy.