Tenn. girl, 9, disappears after uncle signs her out of school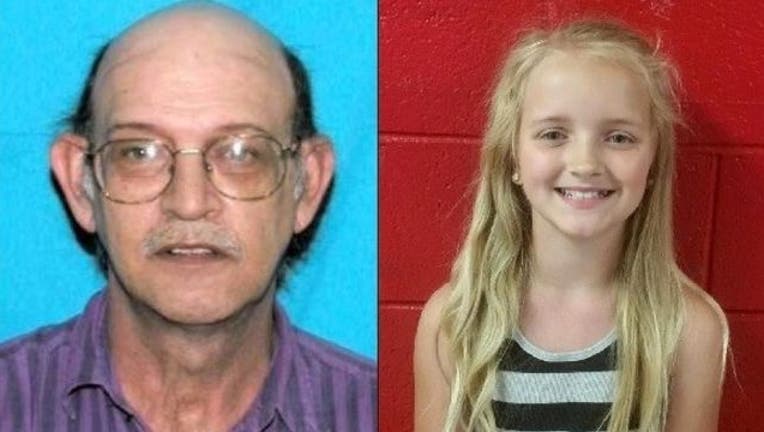 article
AP - The Tennessee Bureau of Investigation has issued an Amber Alert for a 9-year-old girl who was picked up from school by an uncle and hasn't been seen since.
The TBI says 9-year-old Carlie Marie Trent of Rogersville was reported missing on Wednesday after a non-custodial uncle, Gary Simpson, signed her out of school under false pretenses.
Carlie is described as having blonde hair and blue eyes. She is about 4-foot 8-inches tall and weighs about 75 pounds.
She was last seen with Simpson. He is a 57-year-old white male with brown hair and eyes. Police say he is balding, stands 5 feet, 10 inches tall and weighs 157 pounds.
Simpson was last seen driving a white 2002 Dodge van with a Tennessee registration of 173GPS. Police say it has a dark stripe and gold running boards.
Anyone with information in the case should call the Rogersville Police Department at 423-272-7555 or TBI at 1-800-TBI-FIND.