Texas All-Star Cheerleader recovering after being shot before her last world championship
ELGIN, Texas - A Texas high school cheerleader is recovering in the hospital after being shot in Elgin. This comes just before the biggest All-Star Cheerleading competition in the world. 
Those close to the cheerleader said it was supposed to be a big weekend for her, but instead she won't be able to participate because of a senseless act of violence.
On Monday, April 17, Stony Point High School cheerleader Payton Washington and her three teammates were returning home from an out-of-town cheer practice at Woodlands Elite in the Woodlands. They had left their cars in the parking lot of the H-E-B on East 290 in Elgin. 
A source close to the investigation told FOX 7 that one of the cheerleaders mistakenly tried to get in the wrong car, realized what she did, and turned to walk away to her actual car.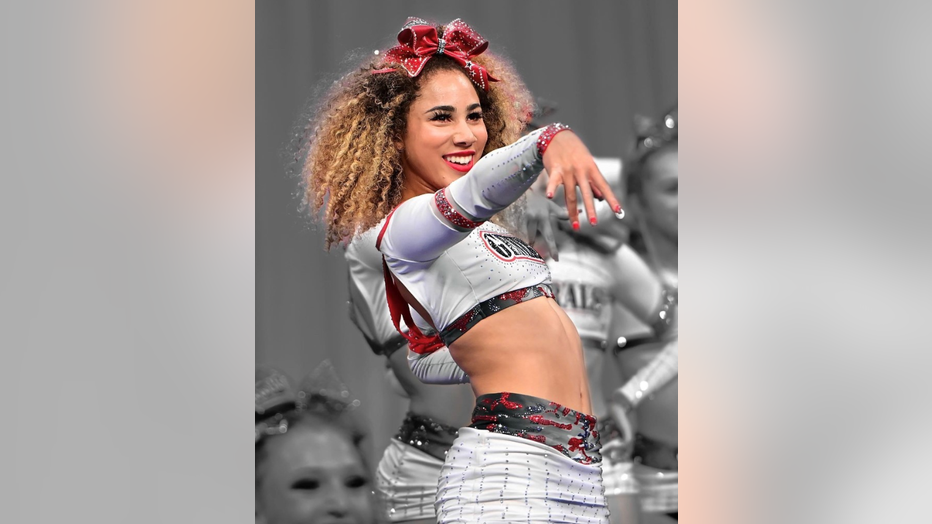 Payton Washington is recovering after being shot in an H-E-B parking lot before her last world championship
Pedro Tello Rodriguez Jr., 25, was in the other car with a gun, and he fired multiple shots at the girls.
"It was a harrowing night for all four of those girls," Woodlands Elite Cheer Owner Lynne Shearer said.
One cheerleader was treated and released at the scene. Payton was airlifted to a local hospital and is in the ICU. Family and friends have no doubt she'll recover.
"She literally was born with one lung, so she from the very beginning as a baby, she wasn't even expected to survive, let alone, excel in athletics, so she's surpassed a lot of things already," Shearer said.
Shearer described Payton as one of the strongest athletes to ever come through her gym.
"She's literally an icon in the world of all-star cheerleader. I mean, definitely at our gym, but literally all around the country she has so many little kids look up to her," Shearer said.
This weekend was supposed to be a big one for Payton, her last All-Star Cheerleader World Championships.
"She's won every title there is to win in All-Star cheerleader except for a world title, so that makes this super heartbreaking for her," Shearer said.
But Payton's athletic career isn't over. She has already signed to be on the Baylor Acrobatics and Tumbling team in the fall.
"We were so excited when she signed, she actually signed early, as a junior," Shearer said.
Baylor Acrobatics and Tumbling Coach Felecia Mulkey said:
"Payton is a strong young lady, if you know her, you know that about her. I have no doubt she's going to get through this. She's an amazing athlete but a better human, and that's why she's a part of our Baylor family. My prayers are with Payton and her teammates that were involved in last night's tragic event, I know mental wounds also leave scars. We want to lift up the athletes and their families during this difficult time. We love Payton, and we wish her well as she recovers."
As for the world championships this weekend.
"I don't know what we're going to put on the floor, but we will be there, and we will definitely all be competing for her," said Shearer.
As of Wednesday, April 19, Shearer says Payton is doing as well as she can. She is awake and talking and will spend a few more days in the ICU.
A GoFundMe has been set up to help with the medical costs for Payton.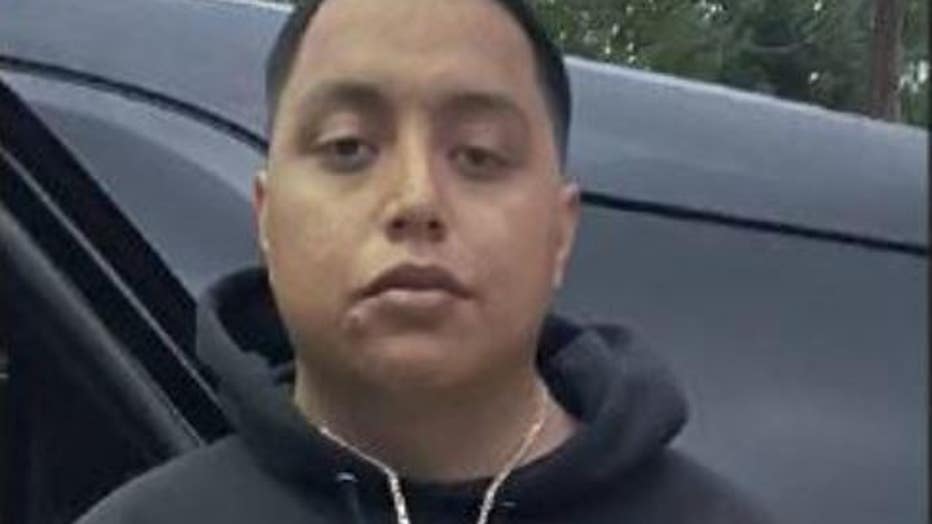 Pedro Tello Rodriguez Jr., 25.
Rodriguez was arrested Tuesday, April 18. Elgin police said he left the H-E-B parking lot after the shooting, and officers worked through the night to find him.
According to the arrest affidavit, the store manager saw the suspect shoot at the car multiple times before driving off. Police were able to get his license plate number through surveillance video and track him down at his home, still wearing the same clothes as the time of the shooting. 
He was charged with deadly conduct, and additional charges may be filed.
The Texas chapters of Moms Demand Action and Students Demand Action, gun safety advocacy groups both part of Everytown for Gun Safety's grassroots network, released statements in response to the Elgin shooting.
"Texas lawmakers have created a reality for my generation where a mishap as small as mistaking my car for another could be met with gunfire," said Brynn Beecham, a volunteer with Students Demand Action. "We should not have to fear for our lives coming home from practice or going to school - we will not accept that this is how we must live."
"All over the country, we are witnessing the fallout of the gun lobby's 'guns everywhere' agenda, as lives are lost and others are permanently altered in senseless and preventable tragedies," said Grace Hedrick, a volunteer with Moms Demand Action. "We are heartbroken over the events that transpired on Tuesday night. We all have the right to public safety – to feel safe in our home, in our daily routines and in our communities – and we won't stop until every Texan is guaranteed it."
This also comes as the House Select Committee on Community Safety held a hearing on gun control bills.