Texas men create blindsided ref Halloween costumes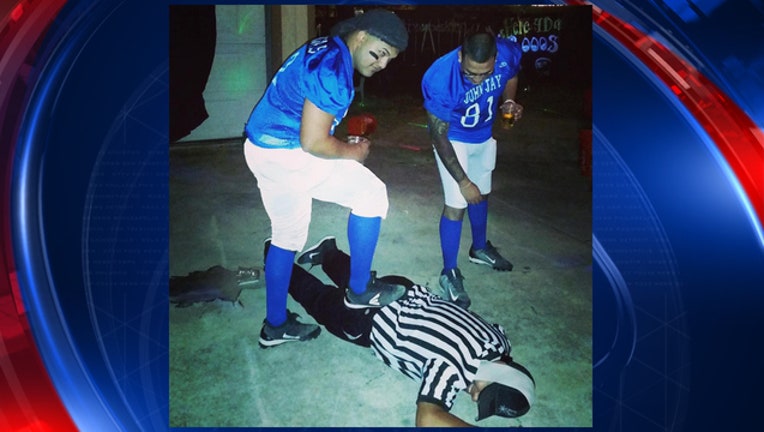 article
Hot topics can make for buzzworthy Halloween costumes and a few Texans decided a high school football incident was the perfect choice.
Three San Antonio-area men created a group costume about two football players from John Jay High School who blindsided a referee during a game in September. The incident became national news and resulted in the suspension of the players and allegations of racial taunts by the ref.
Two of the men are wearing blue and white football uniforms while a third wore a referee uniform.
Alex Mercado posted the photo on Instagram, where the referee is seen laying on the ground while one of the men wearing the football costume has his foot on him.
San Antonio-area media saw the photo as well and did stories about the costumes.