The Deep Dish: Christian Scott, Louis The Child, Foxing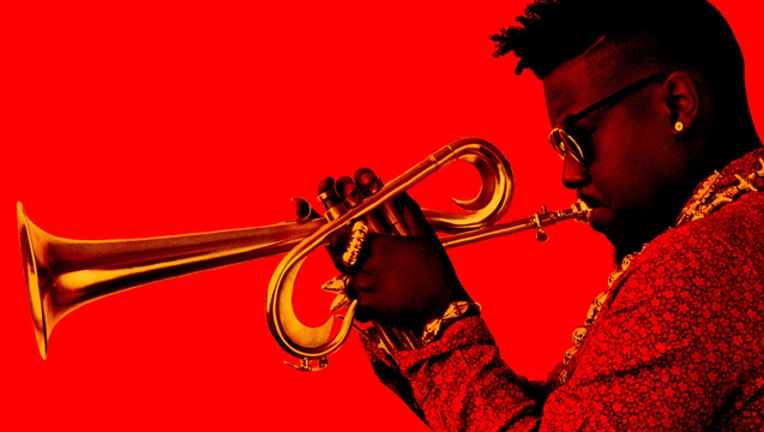 article
CHICAGO (FOX 32 News) - Welcome to The Deep Dish! My name is Mauricio Reyes. You may have seen my face before on Good Day Chicago and now you can read my words, right here! Each week I'll be serving up musical happenings from around the city and beyond. Follow me on Twitter @mauricioxreyes and listen to my weekly radio show on CHIRPRadio.org, Thursdays 3-6 p.m. Enjoy!
Christian Scott
Fri. 3/4, 8 p.m. @ The Promontory
Jazz never stopped being cool. Yet, with high-profile slots like Jean Baptiste's role on the Late Show and Kamasi Washington's work on Kendrick Lamar's, To Pimp A Butterfly, jazz is reaching a new, and much younger, audience. At 32-years-old, and with eight studio albums already under his belt, New Orleans trumpeter Christian Scott is at the forefront of this rebirth of cool for a whole new crop of jazz aficionados. His last album, Stretch Music, was one of last year's best releases.
Louis The Child
Fri. 3/4, 10 p.m. @ Lincoln Hall
At 17, I tried growing out my hair like Johnny Ramone and ended up looking more like Liam Gallagher with bedhead. That was my biggest musical accomplishment at that point. For local EDM act, Louis The Child, a slot on this year's Coachella lineup and a featured track on the wildly popular FIFA '16 video game are just a couple of things that the New Trier duo have been able to achieve in their young career. And now you can add a sold-out show at Lincoln Hall this Friday night to that list. Sorry mom, looks like the college plans will have to be put on hold.
Foxing
Sun. 3/6, 6 p.m. @ Subterranean
Let's cut to the chase...regardless of genre, Foxing is presently one of the best live bands in the game. And after seeing hundreds and hundreds of bands, I will go as far as saying that they are one of best live bands that I have ever seen. The passion and intensity that the St. Louis quintet brings to the stage is on another level. Lead singer, Conor Murphy, treats the stage like an altar as he sings and screams to his congregation full of feelings. You will leave a believer.
Also playing:
Juan Wauters Sat. 3/5, 9 p.m. Hideout
The Big Pink Mon. 3/7, 8 p.m. Subterranean
Ty Segall Mon. 3/7, 8 p.m. Thalia Hall
Album of the week:
Basia Bulat - Good Advice
Secret City Records
The Canadian indie-folk singer is back with her fourth album, produced by My Morning Jacket's, Jim James. It's still early, but this is one of the best releases of 2016.
8.5 out of 10 slices 
Take a listen to her latest single below: