These celebrities say they would leave the country if Trump becomes president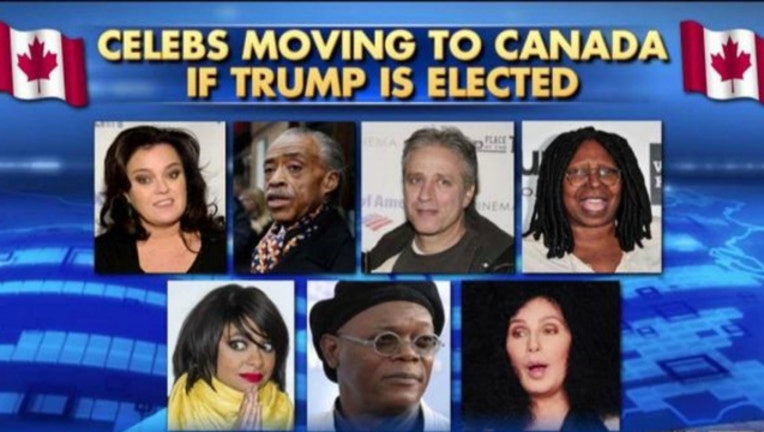 article
FOX News - These celebrities had some extreme responses to the possibility of Donald Trump winning the White House.
Rev. Al Sharpton has said he's "reserving my ticket to get out of here if he wins." The View's Whoopi Goldberg said, "I don't think that's America. I don't want it to be America." "Maybe it's time for me to move," she added.
And Raven-Symone said the following: "My confession for this election is if any Republican gets nominated, I'm going to move to Canada with my entire family. I already have my ticket."
Funnily enough, someone on a Nova Scotia island may have the answer to their problems. An online campaign called "Cape Breton if Donald Trump Wins" is offering Trump haters a new home.
Trump's sons, Eric and Donald Jr., responded to the remarks on Fox and Friends this morning.
"I'll buy them their airfare," said Donald Jr. "Those are endorsements for Trump."