Two adults, young girl killed when Metra train hits car in East Beverly
CHICAGO - Chicago firefighters said that three people were killed when a Metra train hit a truck in East Beverly on Sunday.
The three people who were killed were all in the Chevy pickup truck. Two were adults and one was a young girl.
The child was identified as 5-year-old Essence Ransberry by the Cook County medical examiner's office.
A Metra employee was also injured. He was hospitalized in good condition.
"We heard the motor man try his hardest, blow the horn, to get the people who were trying to cross the tracks out of the way," said passenger Greg Smalls. "Unfortunately they just couldn't beat it."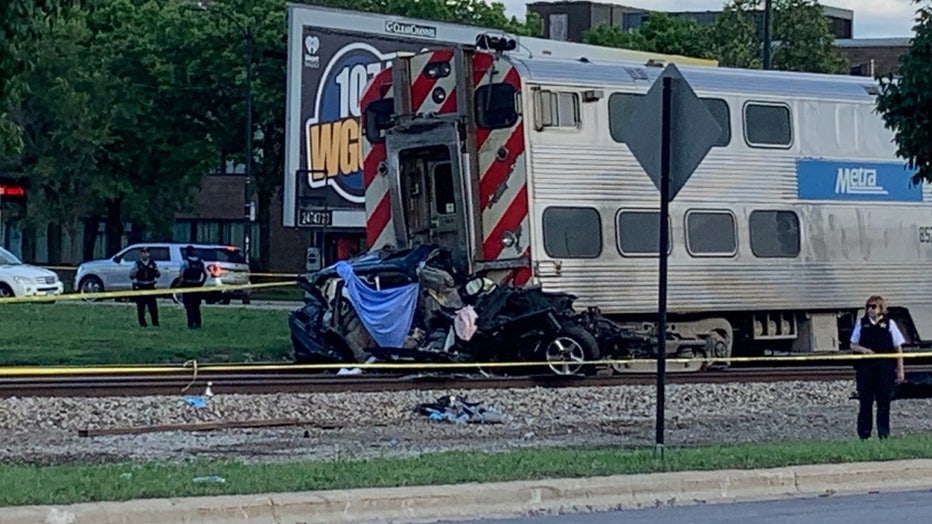 Rock Island train 122 had left Joliet at 4:25 p.m., Metra said. The train was bound for the LaSalle Street station in Chicago.
The train hit the car at 103rd and Vincennes around 5 p.m. It took four blocks before the train could stop.
There were 41 passengers on board and none of them reported any injuries.