Time for penguins to build their love nests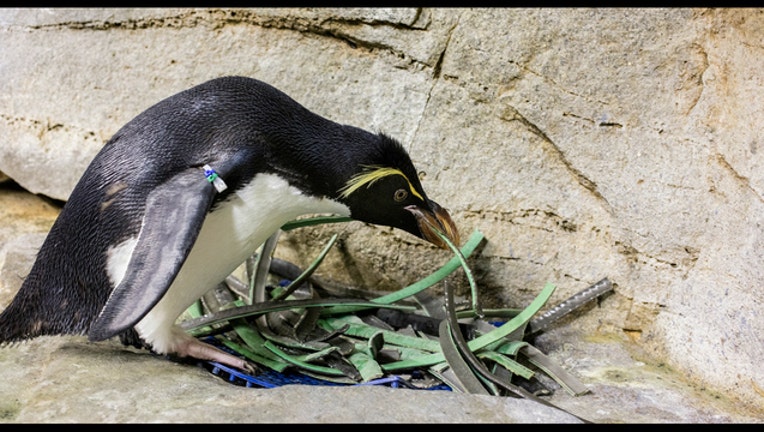 article
Love is in the air at the Shedd Aquarium, where Magellanic penguins are building their nests.
The penguins carefully arrange sticks and rocks in piles.
The male penguins sort the rocks, trying to figure out which ones will be most attractive to the females.
The rock nest building takes weeks.
Some of the birds build big nests, some build smaller nests. Usually, the penguins start laying eggs at the end of April.