TMZ: Rapper Lil Yachty's rainbow grill for Grammys cost $35k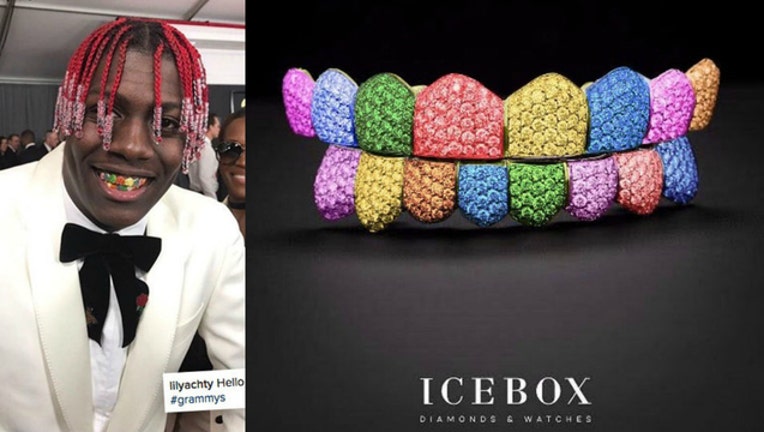 article
TMZ.com - Lil Yachty paid more to put a fresh grill in his mouth on Grammy night than most women spend on designer gowns for the event.
Icebox Diamonds & Watches tells us Yachty reached out last Tuesday and requested a grill to match his vibrant personality. That's exactly what he got. We're told each tooth is a different jewel -- white, blue and yellow diamonds, red rubies, green emeralds and golden-colored quartz.
It was $35,000 for the pair of grills ... and yes, that includes delivery. Icebox says a rep flew to L.A. on Sunday to hand off the rainbow-colored grill to Yachty just a few hours before the show.
He was nominated for Best Rap/Sung Performance but lost to Drake.
It wasn't a Grammy, but he still got some nice hardware out of the evening.
Tune in to TMZ on TV weekdays Monday through Friday (check http://www.tmz.com/when-its-on for syndicated/local listings at the bottom of the page)