Tommy Howe case: Parents of missing Antioch man offer $10k reward for info
LIBERTYVILLE, Ill. - The search continues for a missing 24-year-old Antioch man who disappeared nearly three weeks ago.
Tommy Howe's parents, on Friday, announced a $10,000 reward for information leading to the location of their son.
Howe has been missing since Saturday, Jan. 22. At approximately 11 a.m. that morning, he was driving from his Chicago apartment to his parents Antioch home, when he was involved in a crash along I-94 near Route 176.
Witnesses reported seeing him walk away from the site of the crash, cross lanes of traffic, and enter the nearby Old School Forest Preserve in Libertyville.
"This unfortunately is the last time Tommy was seen," said Antioch Police Commander Charles Smith.
The day of the crash, Howe's parents used the location of their son's personal cellphone to find his car.
It had been taken to a tow lot in Vernon Hills. The vehicle was damaged and the airbags had been deployed.
By 8 p.m. on Jan. 22, police said Howe's parents had reported him missing.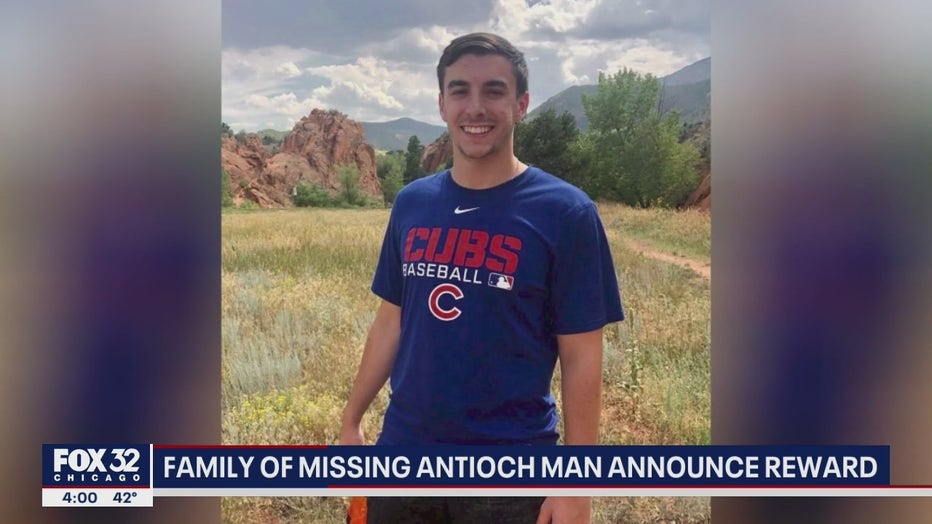 Howe's mother fears her son may have suffered a head injury during the crash that disoriented him. His parents say his disappearance is completely out of character for him.
"Tommy, if you see this and if you are confused, please know and remember how deep our love and care is for you and the strong bond our family has," said MaryMargaret Howe, Tommy's mother.
Two days after Howe went missing, his work cellphone was found in a wooded area of the Old School Forest Preserve, but there was no sign of him.
Despite exhaustive searches of the forest preserve with help from investigators, K9s and volunteers, nothing else has turned up.
"The reason for this reward at this time is simply that we know we are just one tip, we're just one sighting, we're just one Ring doorbell clip, we're just one person away from finding him," said Matthew DeMartini, spokesman for the Howe family.
A search page on Facebook has garnered attention from thousands of people – as Howe's parents plead with the public to speak up if you've seen their son.
"Please everyone, please, please, please, we ask for your extreme vigilance," said MaryMargaret Howe.
Howe was last seen wearing a gray North Face jacket and jeans.
Detectives have set up a tip line for this case. If you have any information that could bring Howe home, you're encouraged to call 224-788-4409.