Trump protesters who allegedly fought with police will post bond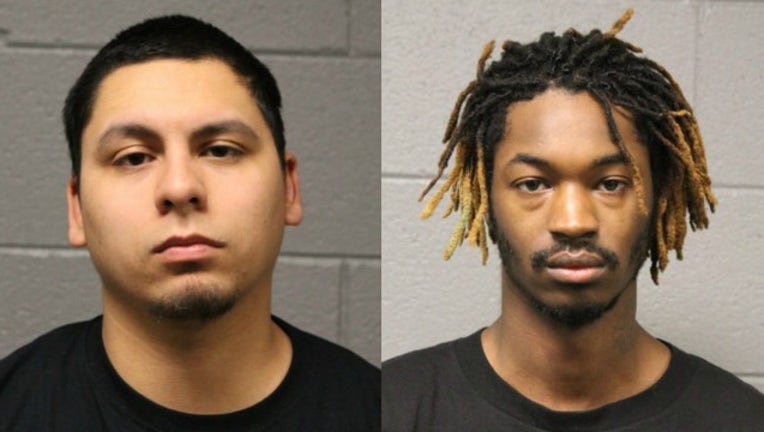 article
CHICAGO (STMW) - Two Chicago men accused of tussling with police Friday night outside Donald Trump's canceled presidential campaign rally will soon be free on bail, their attorneys said.
Cook County Judge Laura Marie Sullivan set bail at $50,000 Sunday for Sergio G. Giraldo, 23, and Sohaan Goss, 21, the Chicago Sun-Times is reporting. Both appeared in court on charges of aggravated battery of a police officer and resisting arrest. Giraldo was also charged with aggravated assault of an officer.
Giraldo's defense attorney, Molly Armour, described her client in court as a chef and a family man. Goss' attorney, Sharlyn Grace, said her client works at White Castle and was arrested while exercising his First Amendment rights. The Chicago Community Bond Fund has already raised the money necessary to bail the men out of jail, Armour said.
Trump's rally at the UIC Pavilion was canceled over security concerns about 30 minutes after its official start time. The rally had been contentious from the start, and the scene quickly became chaotic as some people refused to leave, screamed at others, pushed and threw punches. Police reports describe a "large scale disturbance with numerous individuals who were fighting and blocking the street" at Van Buren and Racine near the Pavilion.
That's where Giraldo allegedly struck an officer's left shoulder with his own,  yelled, "f— you, motherf—er!" and raised both fists in a fighting stance. When officers tried to take him into custody, they said Giraldo stiffened his arms. He allegedly pulled away as officers tried to handcuff his right wrist, and he used his left shoulder to hit another officer in the chest and lower jaw. Police said Giraldo continued to kick his legs inside a transport vehicle.
Goss allegedly punched a police officer in the face in the 1200 block of West Van Buren and punched, kicked and pulled away as officers tried to take him into custody.