Trump says Chicago shootings are 'absolute and total disaster'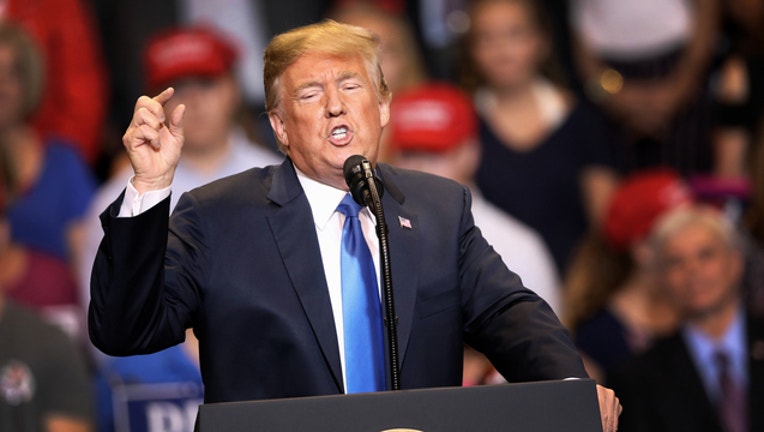 article
FOX NEWS - President Trump weighed in on the recent string of shootings in Chicago on Thursday, labeling the bloodshed that's left at least 11 people dead and 70 others injured an "absolute and total disaster."
Speaking at a prison reform roundtable at his golf club in Bedminister, New Jersey, alongside governors and state attorneys general, the president laid much of the blame for the violence at the feet of the city's leadership.
"We must strengthen community bonds with law enforcement including cities like Chicago, that have been an absolute and total disaster," Trump said. "We'll be talking about Chicago today because that is something that – in terms of our nation – nobody would believe it could be happening.
"Bad stuff happening," Trump continued. "And probably, I guess you have to take from the leadership. It's called bad leadership. There's no reason in a million years that something like that should be happening in Chicago."
Mayor Rahm Emanuel is battling calls for his resignation amid the uptick in violence in Chicago. Hip-hop artist Chance the Rapper, long-time Emanuel critic Rev. Gregory Livingston and around 200 protesters – who briefly shut down Chicago's Lake Shore Drive on Aug. 2 – all recently have called for Emanuel to step down.
"Our souls are burdened," Emanuel said in response. "It is unacceptable to happen in any neighborhood of Chicago. We are a better city."
Thursday's meeting in New Jersey was largely with officials representing states that have implemented changes similar to those backed by the president, the White House said.