Two in custody after false report of gun at Joliet Central High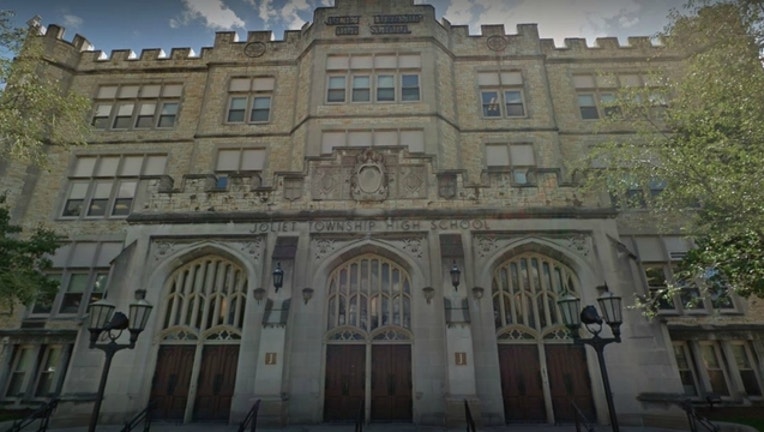 SUN-TIMES MEDIA WIRE - Two people are in custody after someone called in a false report of a person with a gun at a southwest suburban high school Wednesday morning.
About 8 a.m., someone called 911, said he worked at Walgreens and claimed to see black male wearing a blue hoodie walking toward Joliet Central High School with what appeared to be a handgun in his waistband, according to Joliet police.
The same person called again and said the suspect was walking into the school with the gun, police said.
The school at 201 E. Jefferson St. was immediately placed on lockdown as police responded to the scene. The caller was located in the school cafeteria during the lockdown, and his information was found to be false.
Another 911 call was received from another person saying he saw someone get out of a vehicle with what he called "the tip of a rifle," police said. The suspect was wearing black jeans and a ski mask, and was walking toward the school from the Subway restaurant on Collins Street, the caller claimed.
Officers also found the second caller, and his information was also found to not be credible.
The lockdown was lifted and the school day resumed as normal, according to a statement on the Joliet High School District 204 website.
"The safety of the students was not in jeopardy," police said.
Both callers were taken to the police department, and charges are pending Wednesday afternoon, police said. Police did not say whether they were students, or were otherwise affiliated with the school.