U of Illinois student charged with murder in baby's death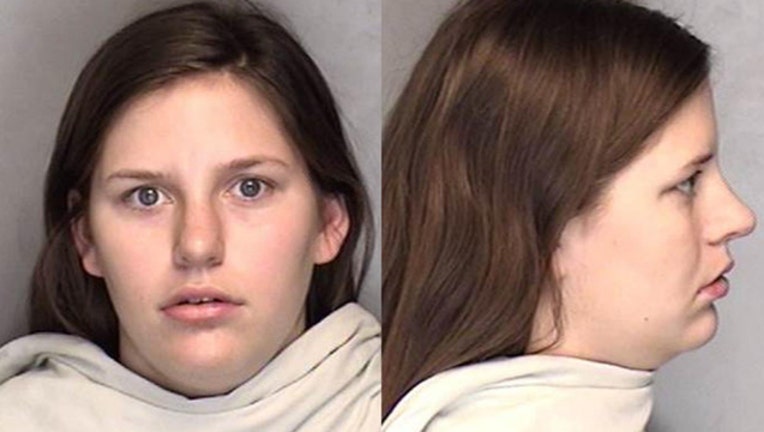 article
URBANA, Ill. (AP) - A University of Illinois student faces murder charges after authorities accused her of suffocating her newborn baby last month after giving birth in a residence hall bathroom.
Officers found Lindsay L. Johnson, 20, of Monee near the campus' Music Building on March 13 wearing a backpack with the deceased newborn inside, authorities said. They were looking for her after responding to a call earlier in the day from a student at the dorm who reported sounds of a baby crying and that Johnson was in the bathroom for a long time.
Johnson, a sophomore studying agricultural communications, was charged Monday with first-degree murder, child endangerment and concealment of a homicidal death. She was arraigned Tuesday, when she waived her right to a probable cause hearing and her parents posted $75,000 bond, The (Champaign) News-Gazette reported.
Tony Bruno, one of Johnson's attorneys, said it was premature to comment on the case, but called it "serious and tragic." He said Johnson's parents "are dealing with this situation as well as anyone could be expected to."
Prosecutor Julia Rietz said Johnson gave birth sometime after 1:30 p.m. March 13, and told officers she had the stomach flu and didn't need help.
Police were called back to the residence hall about two hours later when they found blood in the bathroom. Johnson was not there. When they found her walking, she said she was going to a nearby hospital.
She initially told police she didn't know she was pregnant until she went into labor and the baby wasn't breathing when it was born, but later admitted the boy was alive and crying, the newspaper reported. An autopsy of the child offered no explanation for his death.
Johnson is due in court May 3.
___
Information from: The News-Gazette, http://www.news-gazette.com