United to remove moving walkways at O'Hare Airport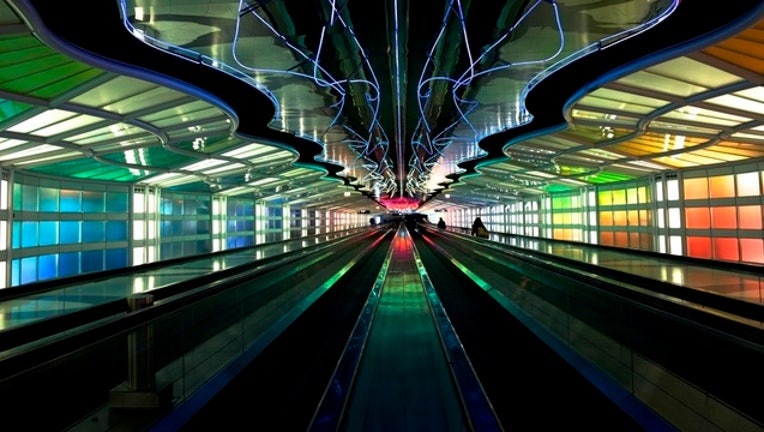 article
CHICAGO (AP) -- United Airlines has decided to remove all eight of its moving walkways at Chicago's O'Hare International Airport.
United spokesman Luke Punzenberger tells the Chicago Tribune that the walkways "inhibit passenger flow." The walkways are in the airport's Terminal 1, Concourse C. Punzenberger says removing them "will make it easier for customers to move both lengthwise and across the width of the concourse."
Half have already been closed and all eight will be removed by spring. The walkways were installed more than 20 years ago for tired, baggage-laden passengers. The moving walkway that connects Concourse C with Concourse B via an 850-foot-long underground pedestrian tunnel will remain.
Some travelers say removing the walkways will make it difficult to navigate the airport. Others say they avoid the walkways because of backups.