US Defense Department tracking another balloon traveling between Hawaii and Mexico
The U.S. Department of Defense (DoD) is tracking another high-altitude balloon that crossed over Hawaii and is heading toward Mexico.
The DoD and Federal Aviation Administration (FAA) detected and tracked an unmanned balloon off the coast of Hawaii on April 28, which was floating at about 36,000 feet, a DoD spokesman said.
The ownership of the balloon is unknown and according to the spokesman, there was no indication whether it was being maneuvered or controlled by a foreign or adversarial actor.
DEMOCRATS' COMMENTS ON CHINESE SPY BALLOON DID NOT AGE WELL AFTER REPORT OF REAL-TIME INTELLIGENCE GATHERING
When the balloon crossed into U.S. airspace over Hawaii, it did not float over critical infrastructure used for defense or any other U.S. government sensitive sites, the spokesman said, nor did it pose a threat to the military or people on the ground.
"Although it was flying at an altitude used by civil aviation, it posed no threat to civil aviation over Hawaii," the spokesman said. "Based on these observations, the Secretary of Defense concurred with the recommendation of his military commanders that no action need be taken against the balloon."
The balloon has since moved out of Hawaii's airspace and the DoD said it will continue to track its movement with the FAA.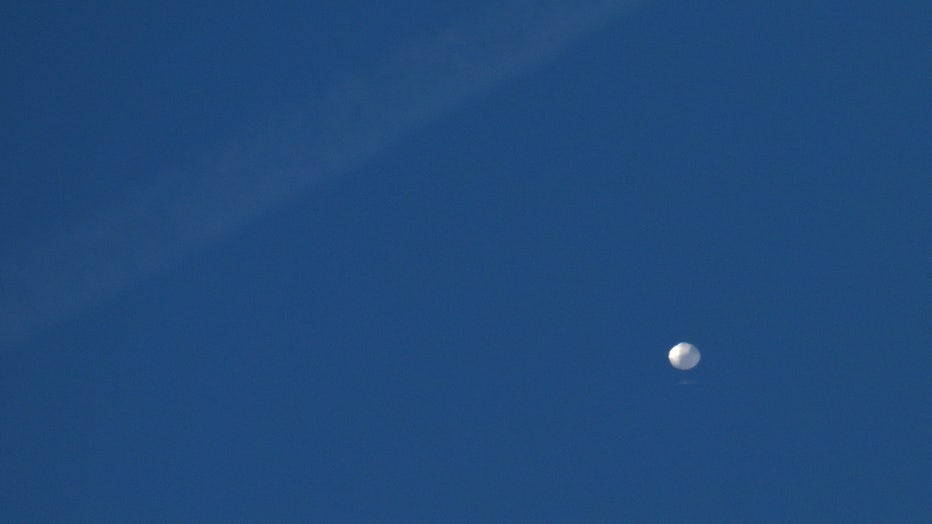 File: A Chinese spy balloon flies above in Charlotte NC, United States on February 04, 2023. (Photo by Peter Zay/Anadolu Agency via Getty Images)
PENTAGON RELEASES U-2 PHOTO OF CHINESE SPY BALLOON IN FLIGHT BEFORE IT WAS SHOT DOWN
In early February, a Chinese surveillance balloon was detected hovering over Montana. The balloon traversed the entire continental U.S. before the Biden administration ordered to shoot the spy craft out of the sky off the coast of South Carolina.
Chinese officials claimed the balloon was a civilian craft gone adrift, but U.S. officials insisted it was a surveillance vessel.
In a report issued in early April, several current and former U.S. officials claimed the Biden administration struggled to block the intelligence gathering of the Chinese spy balloon that ultimately fed information to Beijing in real time.