US Navy veteran receives scolding note after parking in veterans' space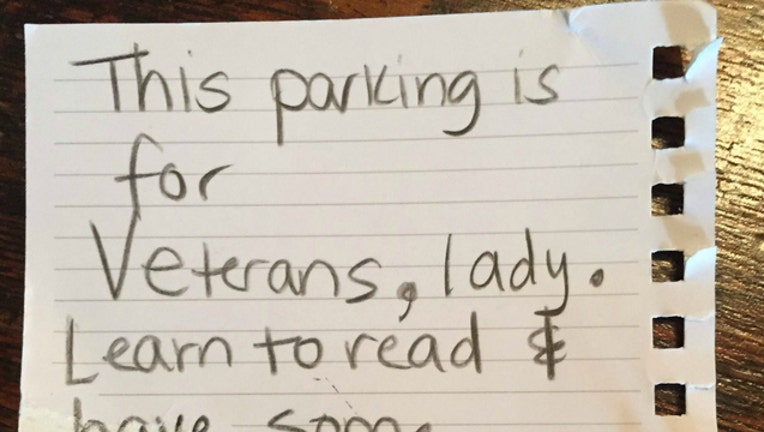 article
FOX NEWS - A North Carolina Navy veteran parked in a spot marked for veterans at a grocery store Monday, but was shocked to find a note criticizing her when she returned.
Rebecca Hayes said she came out of the Concord store and found a note on her car that read, "This parking spot is for Veterans, lady.  Learn to read and have some respect."
Hayes told WBTV that she only noticed the note after about 30 minutes after she had left the shopping center.
"At first, I thought someone had left a note because they hit my car or something like that," Hayes told the station. She said she thought she was going to have to call someone and exchange insurance information.
However, when she saw the note accusing her of taking a parking spot away from a veteran, she said she began to cry.