Vacant Chicago-area building could hold Obama library items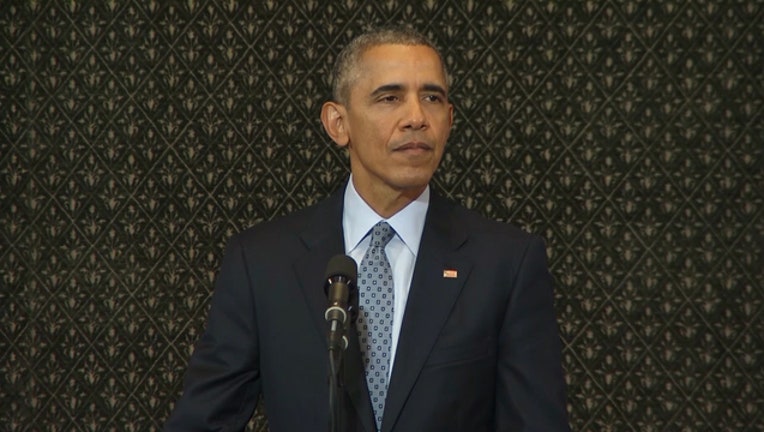 article
HOFFMAN ESTATES, Ill. (AP) - A vacant furniture building in suburban Chicago could be the temporary holding facility for President Barack Obama's presidential library archives.
Obama has been reviewing design proposals for the library, which will be in one of two areas on Chicago's South Side near the University of Chicago.
Hoffman Estates Mayor Bill McLeod told The (Arlington Heights) Daily Herald that the National Archives and Records Administration is considering using the Plunkett Furniture building in the suburb 30 miles from Chicago to hold items until then.
"It's kind of exciting," McLeod said. "We first heard about this a few months ago, and were amazed that this may happen, but it may happen. It's pretty cool. An Illinois president -- a local guy -- and an Illinois location."
He said village planners met with archives representatives Thursday about the special-use permit that the agency needs to use the 74,200-square-foot building.
The archived materials eventually will be moved to the Barack Obama Presidential Center, which could be completed as early as 2020, at the end of the temporary period. The library's exact location should be announced later this year.
McLeod said preparations for the use of the Plunkett Furniture building would include gating the parking lot and making the building more secure.
About 120 people are expected to assess the archived materials, but the facility isn't expected to be open to the public.
Officials with the National Archives and Records Administration declined to comment to the newspaper Thursday.
___
Information from: Daily Herald, http://www.dailyherald.com