Vallas says he'll repurpose donated money from former Chicago cop involved in Laquan McDonald case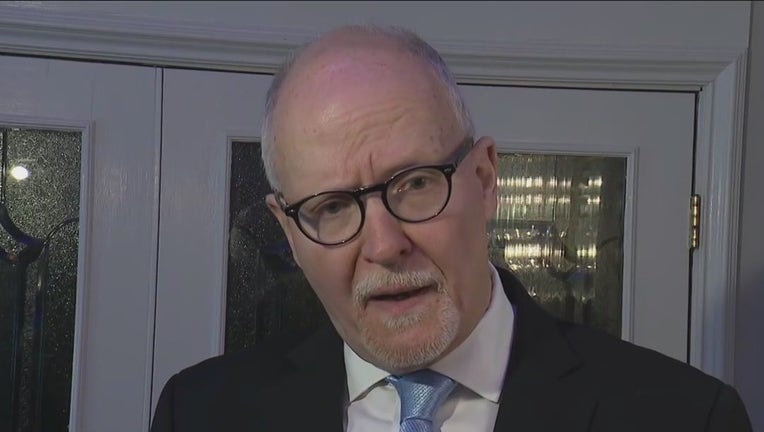 article
CHICAGO - On Monday, a relative of Laquan McDonald called on Paul Vallas to drop out of the race for mayor after taking a campaign contribution from a Chicago police officer who the family sued.
Vallas said the city's Inspector General cleared the officer of wrongdoing.
A campaign contribution from Richard Hagen was made on June 30, 2022. Hagen, a Chicago police detective in 2014 when McDonald was killed, canvassed for video in the teen's killing.
Hagen was named in two lawsuits that cost the city more than $5 million.
SUBSCRIBE TO FOX 32 CHICAGO ON YOUTUBE
McDonald's family says Vallas should publicly apologize and return the money, and support the George Floyd Justice in Policing Act.
"We are demanding that Mr. Vallas, number one, return the money. Return the blood money. Number two, we are asking Mr Callas come to the Black community and make a public apology," said Pastor Marvin Hunter. "To make Paul Vallas the mayor of the city of Chicago would be the equivalent to handing the keys of this city to FOP. And when you do that, you create a Scorpion here in Chicago. You see what Scorpion Unit did in Memphis?"
CHICAGO MAYORAL ELECTION CANDIDATES: VOTER GUIDE FOR CITY'S HIGHEST OFFICE
Vallas responded on Monday.
"We decided we were going to turn the donation over to one of the groups that we work with who advocate for families who have been the victims of violence," he said.
Vallas says he has nothing to apologize for.
Last month, Vallas was endorsed by the Fraternal Order of Police Chicago Lodge 7.