Valparaiso couple accused of producing child pornography face extradition to Texas
VALPARAISO, Ind. - A northwest Indiana couple has been arrested for allegedly producing child pornography following a month's long investigation by the FBI.
Veronica Solis, 33, and Gerald Brann, 42, both of Valparaiso, are each charged with the production of child pornography, according to a statement from Indiana State Police.
Arrest warrants were issued for Solis and Brann after investigators discovered multiple items of evidence during the execution of a search warrant on their residence on Jan. 4 in the 500 block of Elm Street, the statement said.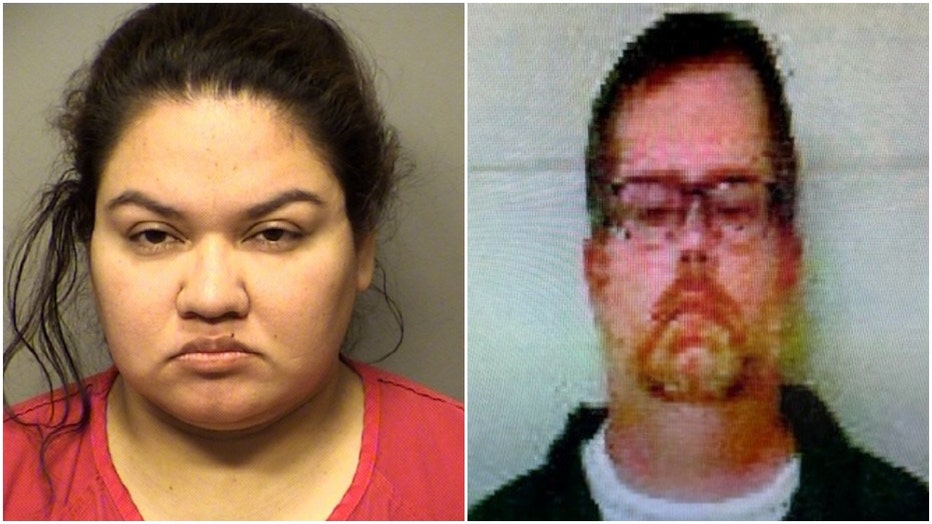 Veronica Solis and Gerald Brann (Indiana State Police)
The couple's four children, ranging from 7 to 13-years-old, were also removed from the home and placed into foster care, according to state police.
Solis was taken into custody as she left their home on March 14, and she was taken to the Porter County Jail, police said.
Brann, who was on an out-of state trucking run, was picked up by authorities after they tracked him down at a truck stop off Interstate 80 in New Jersey. He is currently being held at the Warren County Jail in New Jersey, according to officials.
SUBSCRIBE TO THE FOX 32 YOUTUBE
Both Solis and Brann face extradition to Texas after investigators determined the couple were living in San Antonio at the time the alleged crimes were committed.
Additional charges are being considered by the U.S. Attorney's Office in the Northern District of Indiana and the Western District of Texas, police said.