Chicago police locate body that was inside van stolen from Rockford funeral home
CHICAGO - The body of a deceased 47-year-old man was recovered on Chicago's South Side after an offender stole a van from a Rockford funeral home over the weekend with the body inside.
The body was discovered on Monday evening in the 8200 block of South Manistee.
Earlier in the day, police released surveillance photos of a man wanted in connection with the weekend theft.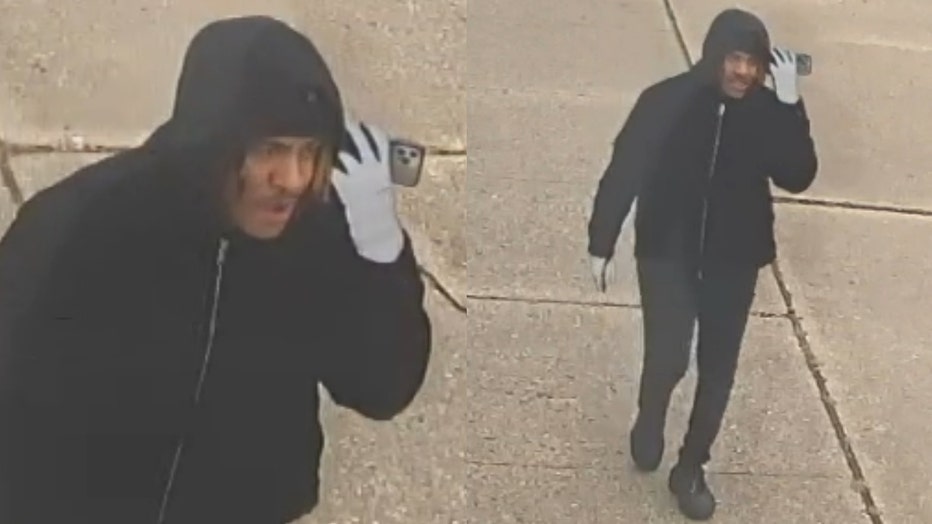 (Rockford Police Department)
The Chrysler Town & Country was stolen Saturday afternoon outside of Collins & Stone Funeral Home, located at 128 South 5th Street, Rockford police said in a tweet. The body of a man was in the cargo area of the van at the time.
The van was recovered in the 1400 block of East 87th Street in Chicago at approximately 5:36 p.m. on Sunday, but the body was still missing until about 4:30 p.m. Monday.
The location of where the man's body was located is about 2.5 miles from where the van was found.
SUBSCRIBE TO FOX 32 ON YOUTUBE
The suspect was seen in the photos wearing a black hooded sweatshirt, dark pants, black shoes and white gloves. As of Monday night, police were still looking for the suspect.
In the meantime, online state records show that Brandy Collins, the funeral director of Collins & Stone Funeral Home, has a history of violations and has been investigated by the Illinois Department of Financial and Professional Regulation (IDFPR) several times.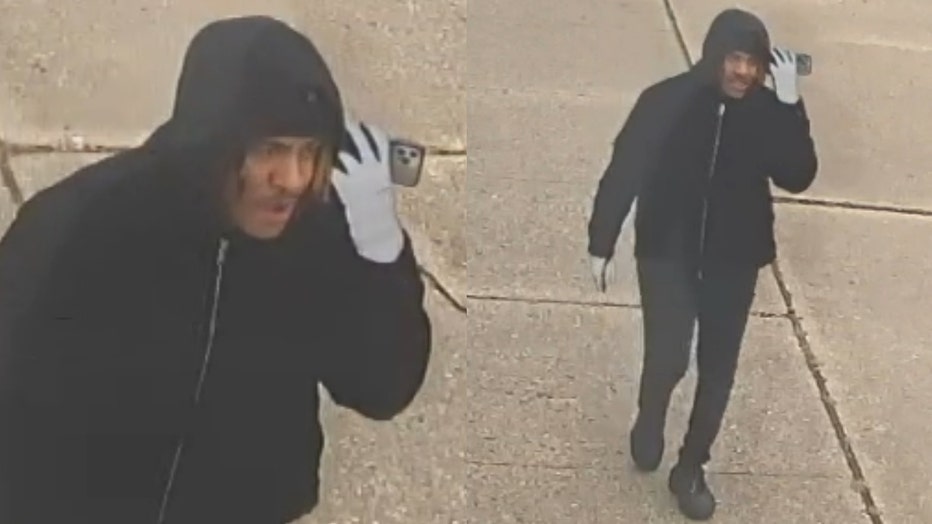 (Rockford Police Department)
According to IDFPR, those violations include unprofessional conduct, failure to file death certificates in a timely manner, and aiding and assisting unlicensed practice.
In 2021, Collins was fined $10,000 and placed on a two-year probation, which isn't up until May 2023.
FOX 32 made several attempts to reach Collins & Stone funeral home for a statement but did not immediately hear back.