Vehicle stuck by bullet on I-57, no one injured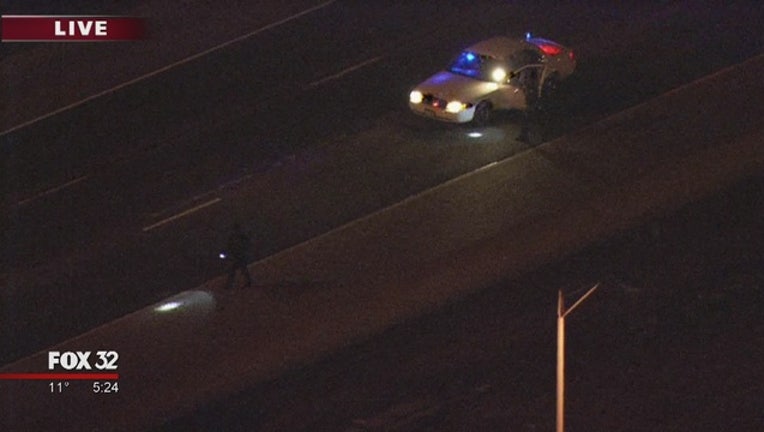 article
SUN-TIMES MEDIA WIRE - A vehicle was hit by a bullet Thursday afternoon on Interstate 57 near the West Pullman neighborhood on the Far South Side.
At 3:26 p.m., someone fired shots that struck a vehicle traveling south on I-57, according to Illinois State Police. The vehicle's glass was broken, but no injuries were reported.
The driver saw a man with dreadlocks who had a black handgun driving a blue minivan, police said. The license plate began with the letter Q.
Southbound lanes between 119th and 127th streets were closed for an hour during an investigation while troopers walked the expressway, police said. All lanes were reopened shortly before 6 p.m.
Anyone who witnessed the shooting or had information was asked to call state police at (847) 294- 4400.