Very cold Tuesday morning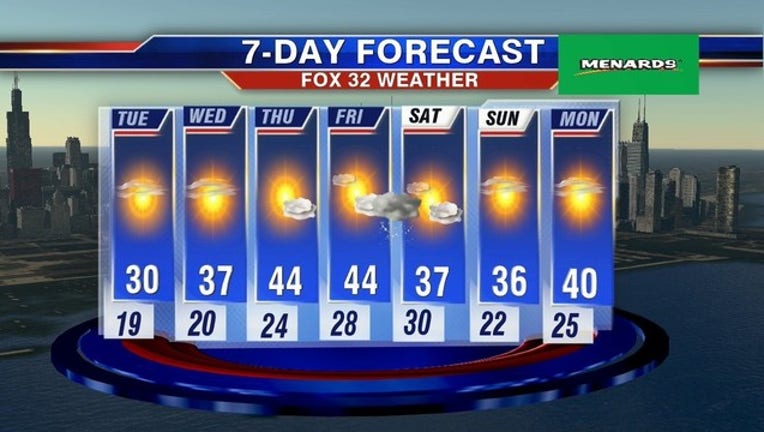 CHICAGO (Fox 32 News) - Some light snow showers are likely through Monday evening for areas south and east of Chicago. Nothing more than a dusting is expected.
Lake effect snow showers will ramp up after midnight for Berrien County in Michigan with a couple inches possible.
No snow here in Chicago, but wind chills will be brutal Tuesday morning, mainly in the single digits.
Plenty of sunshine and cold temps through Wednesday. In fact, if daytime highs stay below 30 degrees Tuesday, that will be the first time that's happened since February 12th.
Milder air arrives Thursday and Friday with another round of cold air arriving this weekend. Some light rain and snow is possible Friday night, but at this point, nothing major.