Vets and police protest at Soldier Field against San Francisco 49er quarterback Colin Kaepernick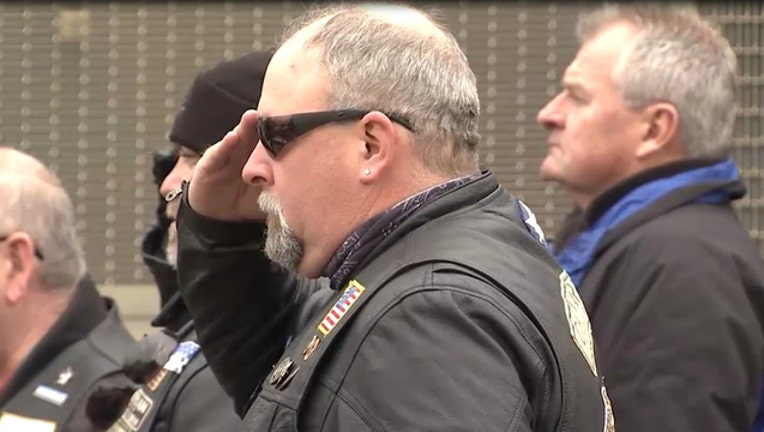 article
CHICAGO (FOX 32 Chicago) - On Sunday, the Bears welcome the San Francisco 49ers to Soldier Field in a matchup that might not have playoff implications but which is certainly striking a chord with some local veterans.

On Saturday, military veterans, police officers and firefighters gathered outside Soldier Field to complain about 49er quarterback Colin Kaepernick's ongoing protests against the national anthem.

Earlier this year, former Ald. Jim Balcer pushed for an ordinance requiring that every Chicagoan stand during the Star Spangled Banner. It would have also required that people stand facing the flag with one hand over their heart. Balcer and others spoke at Saturday's rally about how Soldier Field is dedicated to the memory of those who have served our country.

"For Mr. Kaepernick not to stand for our national anthem is to totally disregard the hurt and feelings and memory of those who have died in defense of our nation," Balcer said. "It is totally wrong."

Kaepernick has said that he will not stand for or show pride in a flag that represents a country which oppresses people of color.