Vets plead for cleanup of black mold festering in Chicago-area VA hospital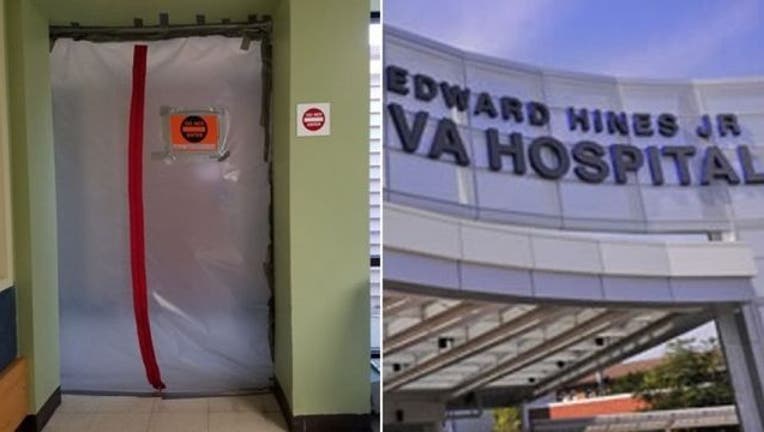 article
FOX NEWS - Veterans living at a long-term care facility in a Chicago-area VA hospital are pleading for congressional intervention over being forced to live the past 10 months with black mold growing in their housing complex.
Veterans Affairs documents indicate officials at Edward Hines, Jr. VA Hospital knew about the black mold infestation in August 2015 but conducted no testing until mid-April 2016 and have yet to clean up the problem – though they are promising to act soon. The mold is contained in two rooms of the Residential Care Facility (RCF), a separate building housing 30 residents for indefinite stays.
"I was going by the hallway and the door was open. The back wall was all moldy black," 81-year-old resident Raymond Shibek told FoxNews.com. "I went and told the director of nursing. She said, 'How did you see that?' I said, 'The door was open.' She said, 'You weren't supposed to see that.'"
Shibek said the mold covered an entire wall measuring roughly 10 feet-by-10 feet.
FOX News reports that some veterans say nobody knows how long the mold has been present, but they claim many patients have become ill or even died. It is unknown if the mold was related to the illnesses or deaths.
A letter sent to Sen. Mark Kirk on April 22 that was signed by 18 residents in the unit asked for congressional intervention, according to FOX News. "Granted, these poor souls (veterans-patients who reside in the RCF unit) are a group of … patients who need around the clock care, but still there seems to be a high number of both staff and patient illnesses, and a very high rate of death for the RCF unit veterans," the letter said.
FOX News reports Kirk, chairman of the Senate Appropriations VA subcommittee, responded seeking answers on the mold problem. "The saddest part about this work is that there seems to be no bottom – each time we discover a problem, there always seems to be a cover-up, instances of willful incompetence, and/or another problem right around the corner," he wrote.