VIDEO: Weatherman Nails Pronouncing Strange Town Name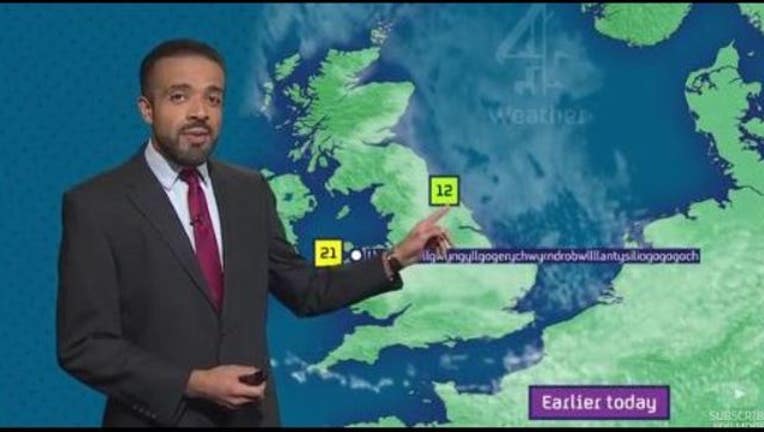 article
UNITED KINGDOM - We've all been there. You read a strange town name on the map and think how do I say that? Well Imagine working in the United Kingdom as a weatherman and having to pronounce the Welsh village name of Llanfairpwllgwyngyllgogerychwyrndrobwllllantysiliogogogoch.
Yeah no, we didn't just run our fingers across the keyboard randomly or sneeze and mistype. Llanfairpwllgwyngyllgogerychwyrndrobwllllantysiliogogogoch is an actual name of a town in West Wales. 
And Channel 4 weather presenter Liam Dutton seems to just let the towns name easily roll off his tongue as if he were saying Atlanta. Bravo Dutton, Bravo. 
As a note, the tongue-twisting Welsh village has online guides on how to pronounce the name and apparently has the longest specific single world .com domain name in the world. Also the towns strange name translates to "The church of St. Mary in the hollow of white hazel trees near the rapid whirlpool by St. Tysilio's of the red cave." In case you were wondering. 
In the meantime enjoy Dutton's lyrical talents. You may have to watch it more than once to believe it. I know we did.