Warrant charges man with dragging cop with stolen car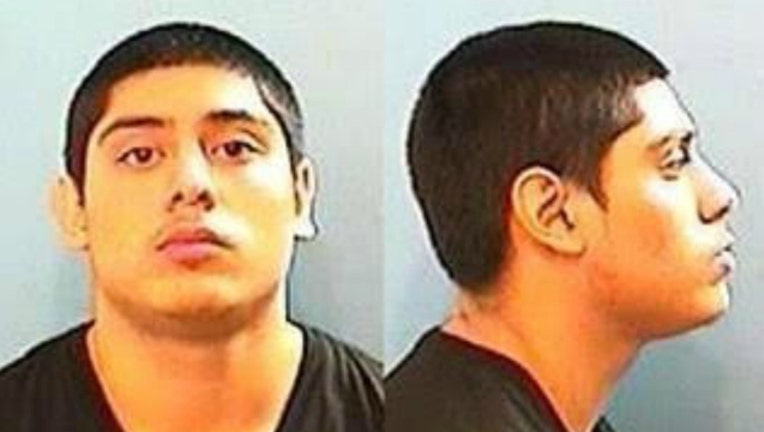 article
(SUN TIMES MEDIA WIRE) -  An arrest warrant has been issued for a man suspected of stealing a car in north suburban Waukegan last week, and injuring a police officer while driving away from an attempted arrest.
Waukegan police obtained an arrest warrant Tuesday for Santos L. Martinez, believed to be the driver of the vehicle that dragged an officer on Dec. 3, a statement from police said.
The incident occurred about 6:30 p.m. Saturday when police spotted the 2005 Volkswagen at a gas station in the 900 block of Grand Avenue, police said. It had been reported stolen Nov. 29 from the 700 block of Belvedere Road.
Officers approached the vehicle, but the driver took off and dragged one officer a short distance in the parking lot, police said. The officer suffered minor injuries, and was treated and released from a hospital.
Other officers pursued the vehicle until deciding the chase would be too reckless because of the speed at which the stolen vehicle was traveling, police said.
About 10:50 p.m. Monday, someone called 911 and reported the vehicle was in the 100 block of South Butrick Street after seeing it on the news, police said. The vehicle was recovered, but the driver was gone.
On Tuesday, a warrant was issued for Martinez, 18, who has a last known address in the 1300 block of North Avenue in Waukegan.  He is described as as a 5-foot-9, 190-pound Hispanic man.
The warrant, which sets bond at $250,000, charges resisting a police officer and aggravated battery to a police officer.
Anyone with information on Martinez' whereabouts should call the the police Tip-Line at (847) 360-9001, or 911.