WATCH: Buddhist monk brawl caught on video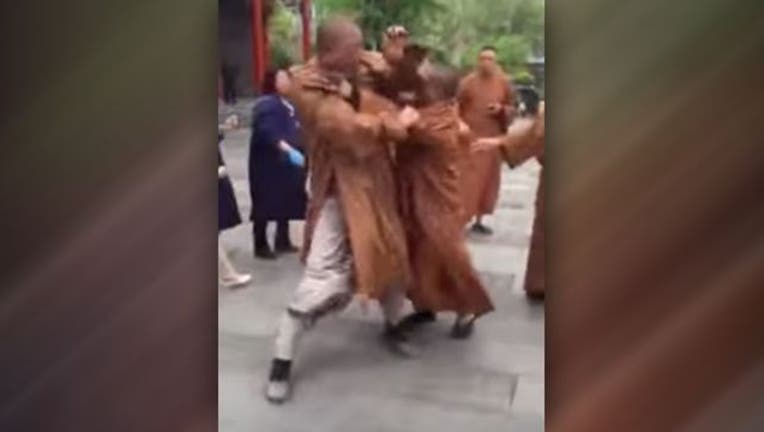 article
(FoxNews.com) - Some monks aren't as peaceful as they seem.
A disagreement over management at a temple in China led to a fistfight among three monks, captured in a video that went viral.
The video shows two monks in brown robes grappling, while a third monk dressed in yellow circles around them, landing cheap shots.
The footage first appeared on a Chinese social media service, with a message purportedly written by the chief monk of Ningguo Temple in Yangzhou saying higher-ups at the temple decided to expel the three unruly monks, the South China Morning Post reports.
Read more on FoxNews.com.