WATCH: Car explodes outside gas station, sets driver on fire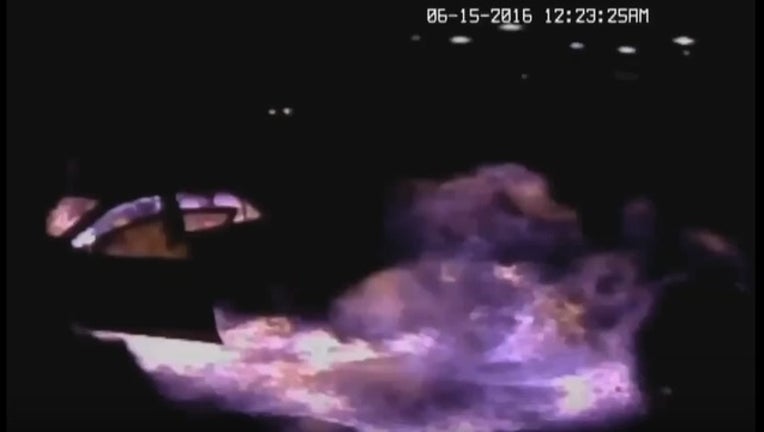 article
NEW YORK (FOX 32 News) - Surveillance video has captured a car bursting into flames at a gas station in New York.
Right after the explosion, the driver can be seen rolling on the ground in an attempt to extinguish the flames on his own body.
The gas station's owner said the man had just filled a gas can, put it into his car and closed the door. Then, when he returned a few minutes later, upon entering the vehicle, it suddenly blew up.
"I think it spilled, that's how his problem started," the owner told a local news station. "I think he spilled some gas in the car and went to light a cigarette in the car."
However, investigators believe the explosion was sparked by static electricity.
The man received second and third degree burns due to the explosion, and officials aren't sure if he'll survive.
MOBILE APP USERS: Watch Video Here