WATCH: News crew narrowly escapes raging wildfire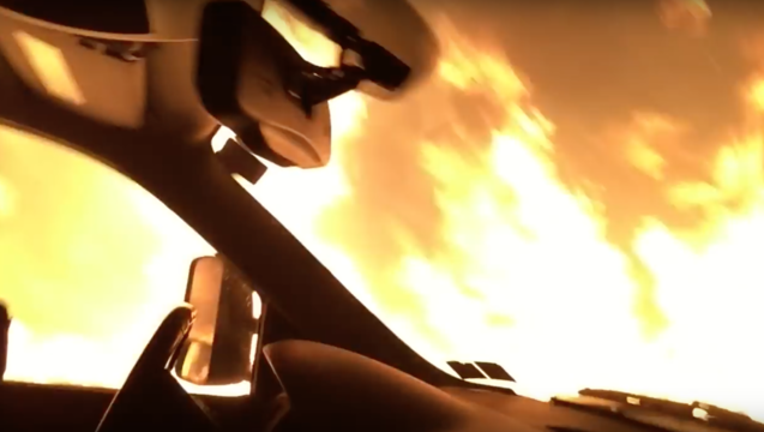 article
(FoxNews.com) - KTLA reporter Steve Kuzj and cameraman Victor Vargas were on the scene of the massive wildfire in Lake Isabella, California, on Thursday when the out-of-control flames came dangerously close.
Vargas explained that they had just finished their live shot and were packing up their gear when the heat suddenly hit them.
He said in less than a minute, the flames moved from 100 yards to 50 yards to just 30 yards away.
"The heat became unbearable," he told KTLA. "The heat was too much that I couldn't get in the truck through the driver side."
Read the full story on FoxNews.com.