WATCH: Police officer reportedly investigated for brake-checking motorist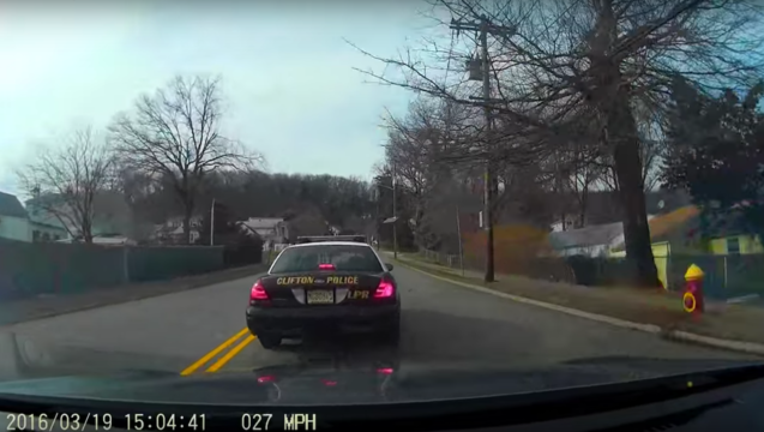 article
(FoxNews.com) - A New Jersey police officer is being investigated after a dashcam video showed the officer suddenly braking in the middle of a roadway and then issuing the driver behind him multiple tickets, authorities said Friday.
According to NJ.com, video of the March 19 altercation surfaced on YouTube last week. It shows a Clifton resident, identified only as Omar B., and shows the Clifton police officer slamming on the brakes in front of the man.
There was no one in front of the officer at the time he slammed on the brakes. The officer admitted in the video that he only braked in front of the motorist because the driver was driving behind him too closely. The practice is known as "brake checking," according to NJ.com.
"This cop could have hurt me, himself and anyone else who was behind me that couldn't stop in time," the individual wrote in the video.
Read more on FoxNews.com.