Wealthy candidates for Illinois governor release tax returns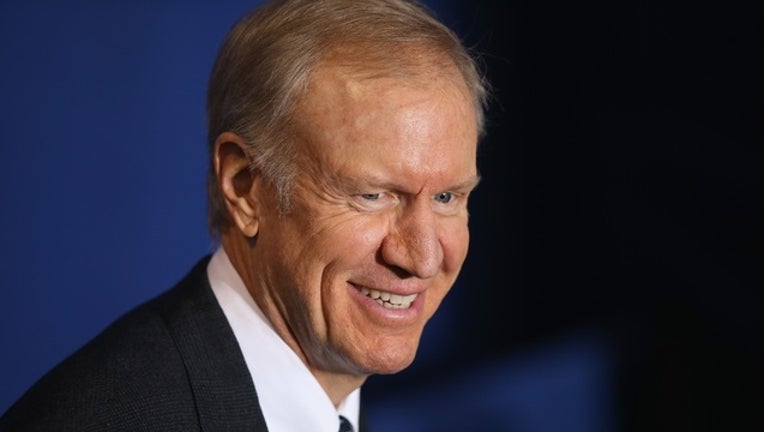 CHICAGO (AP) - Two wealthy businessmen seeking the Democratic nomination for Illinois governor released partial tax returns Monday, the same day they filed candidate petitions for the 2018 primary.
The gubernatorial race is already on track to be the most expensive in U.S. history and questions about wealth and privilege have come up often on the campaign trail.
Republican Gov. Bruce Rauner, a former private equity investor, is seeking a second term and has poured tens of millions of dollars of his own money into the race. Democratic challengers who filed petitions with state election officials on Monday are billionaire venture capitalist J.B. Pritzker, businessman Chris Kennedy and state Sen. Daniel Biss.
Biss released five years of tax returns in April, called on others to do the same and has pushed legislation requiring it of presidential candidates as a response to President Donald Trump's refusal to make his returns public.
Pritzker, an heir to the Hyatt hotel fortune who Forbes says is worth $3.4 billion, made public three years of summaries of state and federal returns on Monday. He and his wife reported about $16 million in total income last year, paying roughly $4.6 million in state and federal taxes. In 2015, they reported about $10.5 million in total income and $3.2 million in 2014.
His campaign said trusts benefiting Pritzker paid $154 million in state and federal taxes from 2014 to 2016. His personal charitable donations were about $15.3 million, while his foundation donated about $54 million from 2014 to 2016.
Kennedy, the nephew of former President John F. Kennedy, released partial 2016 returns showing $1.3 million in total income for him and his wife. They paid about $216,000 in state and federal taxes.
"The people of Illinois deserve openness and integrity in their government," Kennedy's spokeswoman said in statement.
But Biss said voters deserved more with Rauner, Pritzker and Kennedy not publicly releasing detailed documents that could offer a fuller picture of their wealth.
"After months of hiding their releases, using the same excuses we hear from Donald Trump, today both failed to live up to their promise," he said in a statement. "A short summary from only a year or two doesn't give a full picture - it only raises more questions."
Biss reported a total income of around $33,000 last year, which a campaign spokesman said was lower than previous years because of delayed paychecks during Illinois' historic budget impasse. He didn't owe any federal taxes.
Rauner earned about $90 million last year, paying about $23 million in taxes, according to partial 2016 returns released last month.
More gubernatorial candidates could emerge. Major party candidates have until next week to file candidate petitions with the State Board of Elections.