West Chicago man, 19, charged with leading police on high-speed chase
WEST CHICAGO, Ill. - A 19-year-old man was ordered held on $50,000 bond for allegedly leading police on a high-speed chase Friday in West Chicago.
Salvador Bautista, 19, is charged with two felony counts of aggravated fleeing and eluding a police officer, according to the DuPage County state's attorney's office.
Judge Alex McGimpsey ordered Bautista, who lives in West Chicago, be held on $50,000 bond during a hearing Friday. He posted the necessary 10%, or $5,000, and was released from custody.
Bautista was pulled over around 10:16 a.m. Friday by a West Chicago police officer near Ingalton Avenue and National Street, prosecutors said. The circumstances for the traffic stop were not immediately known.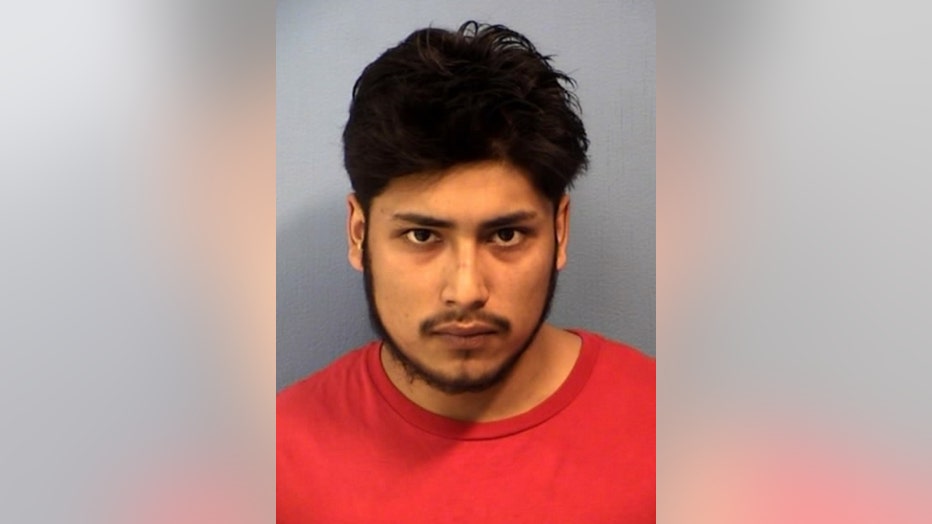 Salvador Bautista, 19. (DuPage County states attorneys office)
During the traffic stop, Bautista allegedly gave the officer his driver's license before speeding away, leaving his license behind with the officer, according to prosecutors.
A high-speed pursuit was called off due to safety concerns after Bautista's vehicle allegedly reached speeds exceeding 82 mph in a 25 mph zone, the state's attorney's office said. Bautista also allegedly drove through two stop signs.
Bautista turned himself into police later that evening, but was released from custody after posting the necessary bond.
SUBSCRIBE TO FOX 32 ON YOUTUBE
"We have seen an alarming increase the past several months of motorists fleeing from police," said DuPage County State's Attorney Robert Berlin. "What is particularly upsetting in this case is that Mr. Bautista allegedly reached speeds of more than 80 mph in a residential area just steps from the West Chicago Park District and an elementary school."
"Thankfully, no innocent motorists or bystanders were injured or worse as a result of Mr. Bautista's alleged actions. I urge everyone, if you hear sirens and see flashing lights behind you, pull over and cooperate with the police. Leading the police on a high-speed chase will only make matters worse."
No further information was immediately available.