White House asked Japanese PM to nominate Trump for Nobel Prize, according to report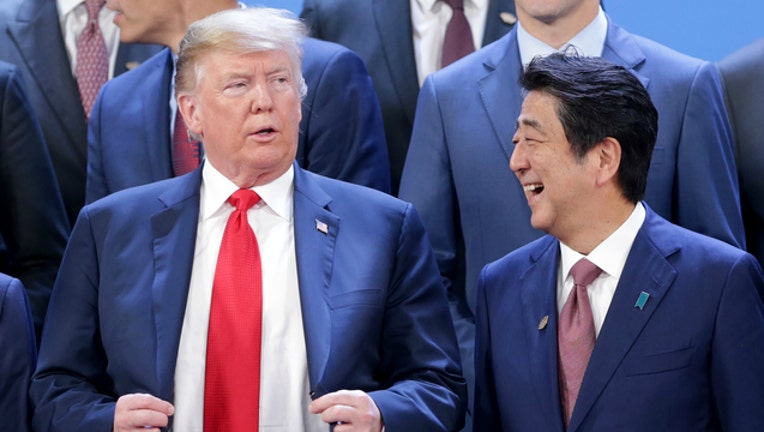 WASHINGTON (Fox 32 News) - A Japanese newspaper is reporting that Japanese Prime Minister Shinzo Abe did nominate President Trump for a Nobel Peace Prize, after the White House asked him to.
Trump brought up the nomination during his press conference at the White House on Friday. He said Abe had given him "the most beautiful copy" of a nomination letter.
Reuters reports that the nomination came at the request of the U.S. government.
President Barack Obama won a Nobel Peace Prize in 2009.
This story was reported from Chicago.