White students hold 'Trump' sign, turn backs on black basketball team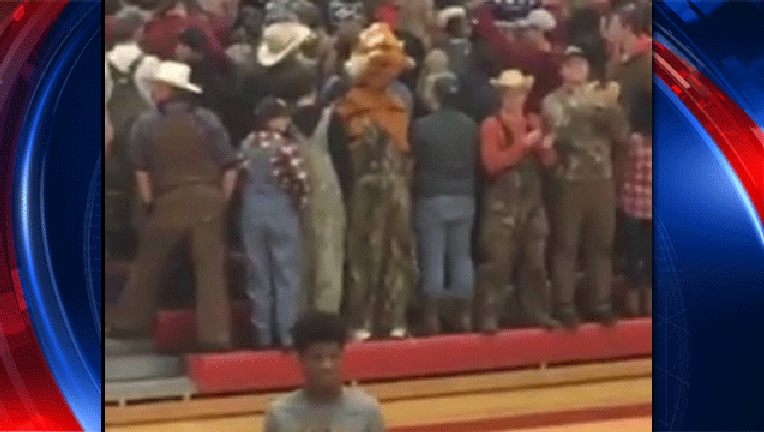 article
A Missouri school district has apologized for the "unsportsmanlike" and "insensitive" conduct of its white students after one of them displayed a Trump sign before a boys basketball team Monday night.
The incident took place during player introductions of the opposing team from Center High School, where all of the players are black or biracial, according to the Kansas City Star.
In a video that has more than 6,800 shares on Facebook, the white students are seen turning their backs as the black students are being introduced.
The Warrensburg Missouri school district issued the following statement on Facebook:
Members of our student body acted inappropriately and were insensitive toward our opponents. The Warrensburg R-VI School District does not condone these actions and apologizes to anyone who was offended by the actions of these students. We will do everything we can to keep incidents like this from happening again.
Read more on FOX NEWS.