Woman arrested for pulling knife on mother, son after fight over iPad, report says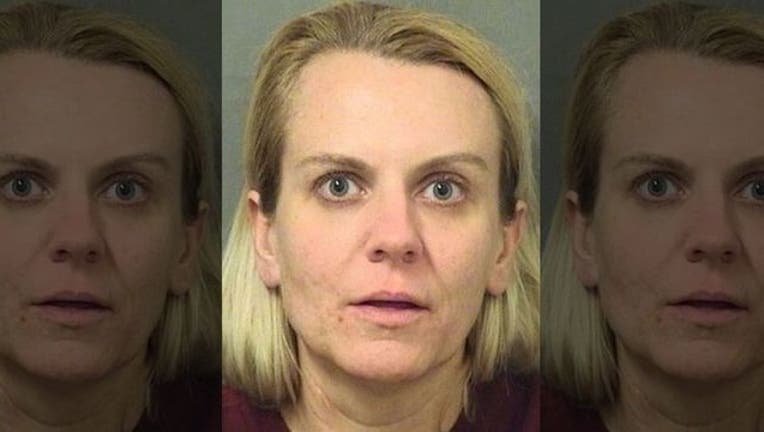 article
FOX NEWS - A woman in Florida was arrested after she allegedly pulled a knife on her son and mother after a fight over a missing iPad, the Palm Beach Post said.
Lisa Metzger, 41, of Boca Raton, told police on Tuesday that she got into a fight with her mother after discovering her son had lost a school-issued iPad, the Post said. Because the device was lost, they reportedly had to pay the school $400 to buy a new one.
Metzger told police she believed her son should have to take responsibility and pay the fine himself, the Post said. Her mother reportedly offered the money instead, at which  point Metzger said she got mad. In order "to prove a point," the woman said she threatened her son with the weapon because he was being verbally abusive, the Post said.
Police said the woman's mother claimed she didn't witness that part of the fight but when she returned to the room, she reportedly saw the weapon in her daughter's hand.
According to an arrest report obtained by the Palm Beach Post, Metzger then told her mother, "I will kill you."
The older woman left and reported the incident to the police, who arrived at the residence, the Post reported. The woman claimed she "never saw Lisa so angry," police said.
The son took the weapon from his mother and left, according to the Post. But when questioned by police, he reportedly didn't tell them anything about the knife.
Authorities arrested Metzger and charged her with aggravated battery on a person 65 years and older and battery on multiple law enforcement officers, the Palm Beach Post said. The latter charge was given because the woman reportedly kicked two of the arresting officers in the legs.
She was released from jail on a $6,000 bond on Wednesday, the report said.