Woman charged in Endia Martin killing calls prosecution 'vindictive'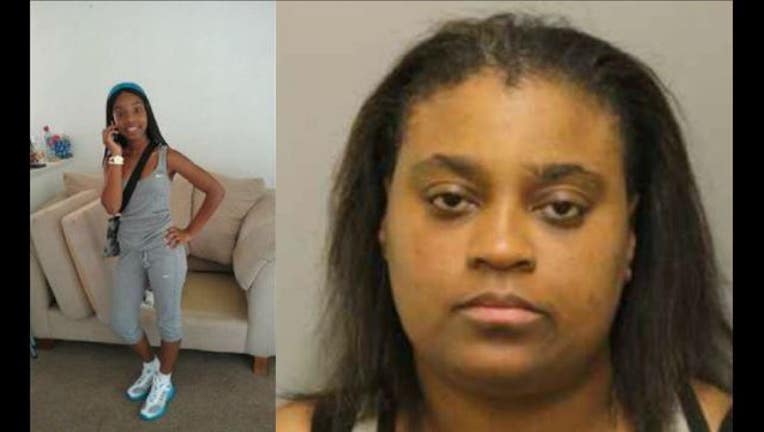 article
CHICAGO (Sun-Times Media Wire) - First, Vandetta Redwood refused to testify against a relative facing murder charges for the fatal 2014 shooting of 14-year-old Endia Martin.
Then Redwood found herself under federal indictment less than two weeks later, facing serious prison time for her own alleged role in Endia's death.
Now her lawyers claim "vindictive" prosecutors have sought to punish Redwood for exercising her constitutional right not to testify, and they have asked U.S. District Judge Amy St. Eve to dismiss the case, the Chicago Sun-Times is reporting.
"This action, but for Ms. Redwood's exercise of her constitutional rights would never have occurred," defense attorney Alison Motta wrote in a motion filed Saturday.
Redwood has been accused of supplying the loaded .38-caliber revolver allegedly used by a teenage relative to take Endia's life. She was also charged with possessing a firearm within 1,000 feet of Oliver Wendell Holmes Elementary School and Visitation Catholic School.
She dodged charges early on in connection with the murder. Redwood was accused of mob action and obstruction of justice in the days after the April 28, 2014, shooting. But Cook County Judge Donald Panarese Jr. dismissed the case weeks later, calling video evidence supporting those charges "choppy" and "poor."
A federal grand jury didn't indict Redwood until Feb. 10. She is set to go on trial July 11. Her cousin, Donnell Flora, was convicted in late January of first-degree murder in Endia's death, as well as the attempted first-degree murder of another girl wounded in the incident. Prosecutors also accused him of providing the weapon to his niece, then 14, who then used it to kill Endia in the 900 block of West Garfield.