Woman detained in Spain after teen refugee found in suitcase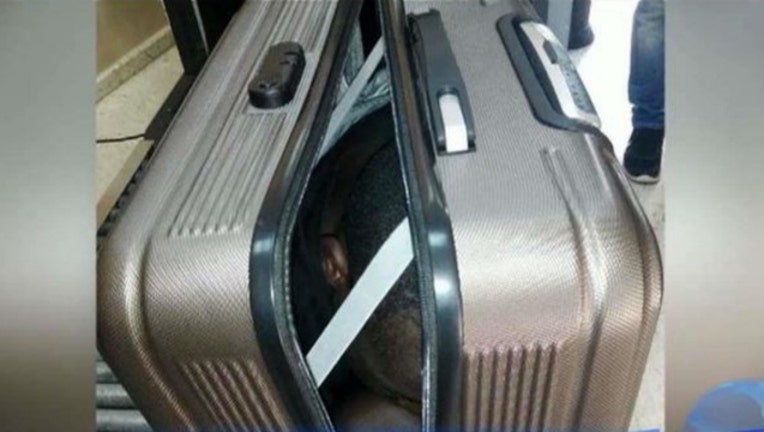 article
FOX NEWS - A 19-year-old African refugee was found zipped inside a suitcase after a woman was detained by authorities while trying to enter Europe via a Spanish enclave next to Morocco.
The woman was arrested by Spanish Civil Guard after trying to smuggle him into Ceuta, which lies on the African mainland directly across the Strait of Gibraltar from the rest of Spain.
The discovery of the Gabonese teen came as more than 1,000 refugees from sub-Saharan Africa tried to storm onto Spanish soil by rushing a border fence between Morocco and Ceuta this week, the Daily Mail reported.
55 police officials were injured in that incident, and all but two refugees, who were injured and taken to a Ceutan hospital, were returned to Morocco.