Woman found in East Chatham home of Skyway jumper was stabbed to death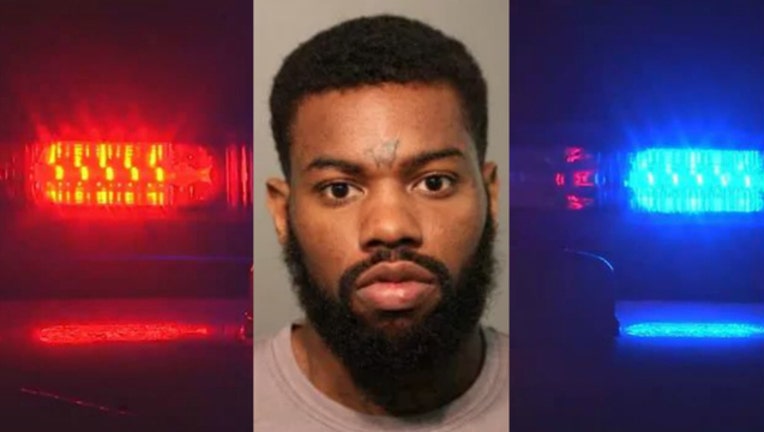 article
SUN-TIMES MEDIA WIRE - A woman was found stabbed to death in the East Chatham neighborhood home she shared with a man who jumped to his death from the Chicago Skyway into the Calumet River Monday afternoon, the Chicago Sun-Times is reporting.
Curtis Bradley, 24, jumped into the Calumet River from the Skyway about 3 p.m. following a traffic crash on the toll bridge near 97th Street, according to the Chicago Police and Fire departments and the Cook County Medical Examiner's Office.
The police marine unit and fire department divers responded to the river to search for him, authorities said. Rescue teams faced a difficult search due to barge traffic, ice on the river and low visibility in the water.
Bradley was found in the river and taken to Trinity Hospital, where he was pronounced dead at 4:55 p.m., police and the medical examiner's office said. He lived in the 1000 block of East 80th Street in East Chatham.
An autopsy Tuesday found he drowned, with multiple injuries from the crash and the jump listed as contributing factors, the medical examiner's office said. His death was ruled a suicide.
Bradley's stepfather called 911 when he couldn't get in contact with Bradley or the woman who lived with him, according to a police source.
Officers responded about 6 p.m. and found the woman, 29-year-old Toni Frazier, unresponsive in their home in the 1000 block of East 80th Street, authorities said. She was pronounced dead at the scene.
The police source said she was found in the kitchen with blood pooling from her head.
An autopsy Tuesday found she died of multiple sharp force injuries and her death was ruled a homicide, the medical examiner's office said.
Her death was being treated as a homicide investigation, police said. Detectives were looking into a connection between her and Bradley and believed they had a relationship.
Police records show that Bradley was arrested in the same home on May 2017. He was charged with being an armed habitual criminal, being a felon in possession of a firearm and resisting arrest.
Bradley's attorney, Jonathan Bedi, said Bradley "was a good kid" and the charges against him "were very weak."
"We were confident we were going to be able to prove his innocence at trial," Bedi said.
In October 2016, Bradley pleaded guilty to failing to register as a gun offender. He was given credit for two days spent in the Cook County Jail.
In September 2013, court records show, he was charged with aggravated fleeing, failure to report a crash and leaving the scene of an accident that caused injury or death. In January 2015, he was sentenced to five years in prison — with credit for 481 days served in the Cook County Jail — and two years of supervised release.
It was not immediately clear when Bradley was released from prison and a spokeswoman for the Illinois Department of Corrections did not return messages Tuesday morning.
In 2012, he was charged with being a felon in possession of a firearm. He pleaded guilty and was sentenced to three years in prison, records show.
In 2010, he was charged with drug possession and manufacturing/delivering heroin and cocaine near a school, records show. He was sentenced to boot camp.