Woman killed in hit-and-run was going to church, family says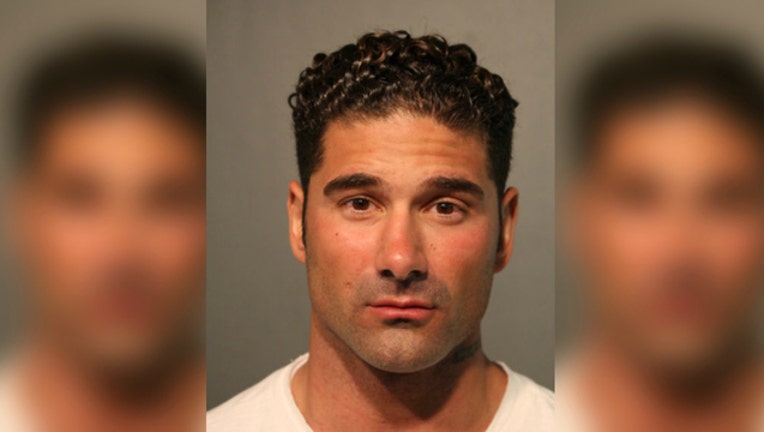 article
CHICAGO (SUN TIMES MEDIA WIRE) - The family of a woman killed in a deadly hit-and-run crash over the weekend say she was on her way to church with her husband when a motorist in a white Jaguar allegedly ran through a red light and slammed into the couple.
"She went there every Sunday," Daniel Valdez told the Chicago Sun-Times of his mother, Carmen Maria Vanegas, 57.
The night before, Valdez, 34, said he saw his mother at a relative's baby shower.
"She was a beautiful mom," Valdez said Tuesday after Jason Missak, the driver allegedly involved in the fatal wreck, was ordered held on $250,000 bail for reckless homicide and leaving the scene of an accident.
"The last thing she told me was 'I love you, Danny,' Valdez continued. "She loved me too much. She loved everybody."
Missak, who has an Illinois license plate that reads "DO R DI" on his luxury car, tried to leave the scene of the crash and jump into a taxi Sunday morning, authorities said.
But others affected by the Northwest Side crash told the cabbie what 33-year-old Missak had done and he was refused service, Cook County prosecutors said.
Still after Missak appeared to be walking back to the scene of the wreck where the Chevrolet Cobalt burst into flames, he jumped a barrier and ran away, Assistant State's Attorney Lesley Gool said.
Minutes before at 7:27 a.m., Missak sped through a red light as he drove west on Belmont toward Kedzie, Gool said.
Missak ended up striking the black Cobalt that Vanegas and her husband were traveling in, Gool said. The impact of the crash caused the Chevy, which was northbound on Kedzie, to collide with a Volkswagen Jetta and Toyota Corolla.
The three people in the Jetta were the ones who told the cabbie about Missak's actions, Gool said.
One witness took a picture of Missak and turned it over to police, Gool said. The cabbie told authorities that Missak smelled of alcohol and appeared to be intoxicated, Gool said.
Vanegas and her 64-year-old husband, who had been driving, were taken to Advocate Illinois Masonic Medical Center. Vanegas was pronounced dead at 7:39 a.m. Sunday.
Her husband suffered broken ribs, bruised lungs and a head contusion.
Missak, of the 5700 block of West Pensacola Avenue, was identified by several witnesses and a red-light camera captured him blowing through the intersection, Gool said.
He was arrested that afternoon as he left his residence. Missak told police the Jaguar was registered to him and that he was involved in the hit-and-run, Gool said.
The Notre Dame College Prep graduate works as an estimator and on the overnight shift at Misericordia to support his 11-year-old daughter, his attorney said.
Missak's father owns the two-flat he lives in, the lawyer added.
Missak, who has a real estate license, is also taking classes toward receiving his property management license, the defense attorney said.