Woman uses grandkids as good luck charms, to share lottery prize with them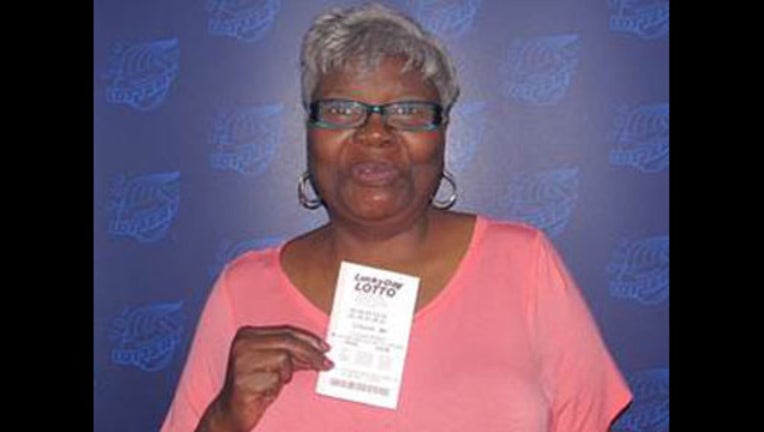 article
A Chicago woman who used her grandchildren as good luck charms before winning a $200,000 Lucky Day Lotto prize now plans to share the fortune with them.
Vivian Wilson, 67, purchased the winning ticket for the midday June 19 drawing at Prestige Hoyne Liquor at 2043 W. 79th St., according to the Illinois Lottery.
"I played their five birthdays for good luck and I won!" Wilson said in a statement. Her grandchildren's birthdays matched all five numbers: 02-05-07-13-24.
Wilson was at home when she checked the winning numbers and found out the good news.
"When I saw that I had a winning ticket I said to myself, 'This can't be happening!'" she said.
She plans to "share this prize" with the grandchildren by helping pay their college expenses. She also plans to celebrate with her best friend in Las Vegas.
Prestige Hoyne Liquor received a $2,000 bonus for selling the winning ticket.