Woman who killed neighbor by cutting baby from womb says she didn't 'explicitly' alert her ex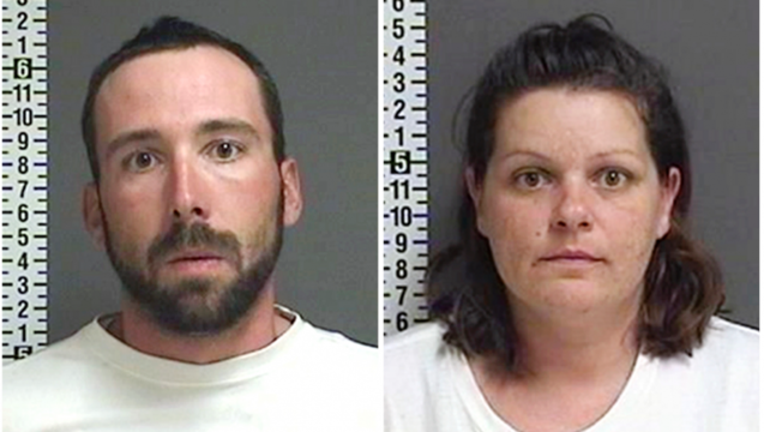 article
FOX NEWS - A North Dakota woman claimed Tuesday she cut a baby from her neighbor's womb, ultimately killing the woman, because she felt pressured to "produce a baby" after lying about being pregnant to keep her boyfriend from leaving.
Brooke Crews spoke out in the trial of her now-ex, William Hoehn, in Fargo. Hoehn is charged with conspiracy to commit murder. Crews pleaded guilty last year to murdering 22-year-old Savanna Greywind, and is serving a life sentence without parole.
Crews said she killed Greywind and stole her baby was because she felt pressured from Hoehn to have a child. She told defense attorney Daniel Borgen that she did "not explicitly" tell Hoehn she planned to kill Greywind and steal her baby; however, she said he had presented her with what she believed was "an ultimatum."
Hoehn has admitted he helped cover up the crime but said he didn't know that Crews had planned to kill Greywind and take her baby. The child survived the ordeal and is being raised by family.
Crews described her relationship with Hoehn as rocky and violent, saying it was fueled by drugs and alcohol. She said they broke up at one point, and that's when she lied to him about being pregnant. She went so far as to email him a phony positive pregnancy test and sonogram photo, she claimed.
In early August 2017, Hoehn told Crews he didn't believe she was pregnant and said she needed "to produce a baby." Crews said she believed this was "an ultimatum."
"I took that to mean I better have a baby, no matter how it happened," Crews said.
She said that Hoehn was surprised when she appeared in their apartment later that month with Greywind's baby but that he retrieved a rope and strangled the victim to ensure she was dead.
"If she wasn't dead before, she is now," Hoehn allegedly said, according to Crews testimony.
Crews told police she pushed Greywind down and knocked her out before cutting her open.
However, the medical examiner testified Monday that there was no evidence of any head injuries. The autopsy report could not rule whether Greywind died from blood loss or strangulation.
Greywind's body was found several days after her killing. Police discovered the body wrapped in plastic and dumped in the Red River.
Crews claimed the woman's body was in the bathroom closet of their apartment, something police missed during three separate searches. She said Hoehn eventually moved the body to a hollowed-out dresser and the two of them carried it out of the apartment.