Would you try a spaghetti donut?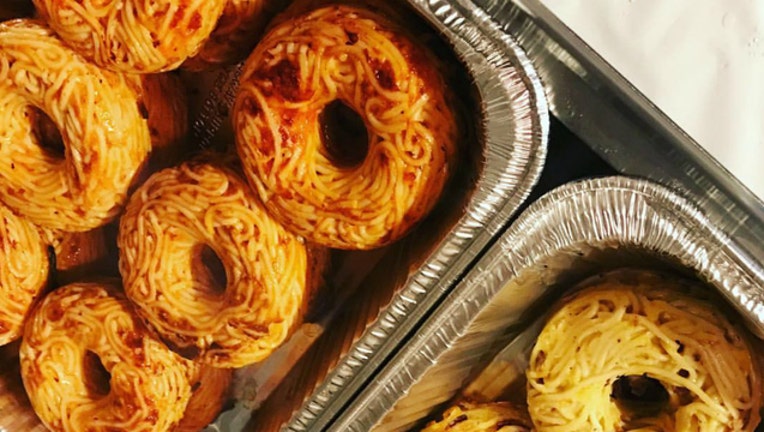 article
Brooklyn, NY (Fox 32 News) - The newest food fad combines spaghetti and donuts for a carb-a-palooza.

Pop Pasta sells their "Original Spaghetti Donuts" at the "Smorgasburg" food market on Saturdays in Brooklyn, NY.

They said it's a combination of an Italian dish called "spaghetti pie" with traditional American donuts. "Spaghetti pie" (frittata di spaghetti) is made from leftover pasta mixed with eggs and cheese. The mixture is fried, then formed into round pies and cut into slices.

Pop Pasta said their spaghetti donuts are good cold or warmed up.
Learn more at poppasta.com.