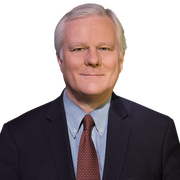 Dane Placko is a general assignment reporter at FOX 32 News and enjoys covering a variety of stories, from spot news to sports to features.
Placko was born in Chicago in the Rogers Park neighborhood. He moved with his family first to Arlington Heights and then Palatine, where he attended both Fremd and Palatine High Schools. He majored in history at the University of Illinois at Urbana, then began his career in broadcasting at WHO Radio and T.V. in Des Moines.
After a brief stop in Milwaukee, Placko returned home to Chicago and FOX 32 News in 1992, where he has received Emmy awards for spot news reporting and writing.
An avid gardener, Placko lives on the city's Northeast Side, and is best known among his colleagues as a long-suffering Cubs fan (not anymore, though!).
The latest from Dane Placko